Search for Service Information
Find information on Rohde & Schwarz service and support.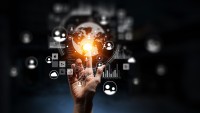 GLORIS | Self-Service Portal
GLORIS is a Rohde & Schwarz self-service portal that facilitates your everyday operations. We offer up-to-date digital experiences & benefits that support your operations. Register now.
Testimonial FORCE Technology
Find out how Rohde & Schwarz was chosen by leading test house specialist FORCE Technology to deliver a tailor-made service solution to minimize downtime and optimize test systems.