mai 31, 2017
First HD radio transmitter from Rohde & Schwarz for the USA
WYCT-FM in Pensacola, Florida, is the first radio station to install an R&S THR9 transmitter with the HD radio option.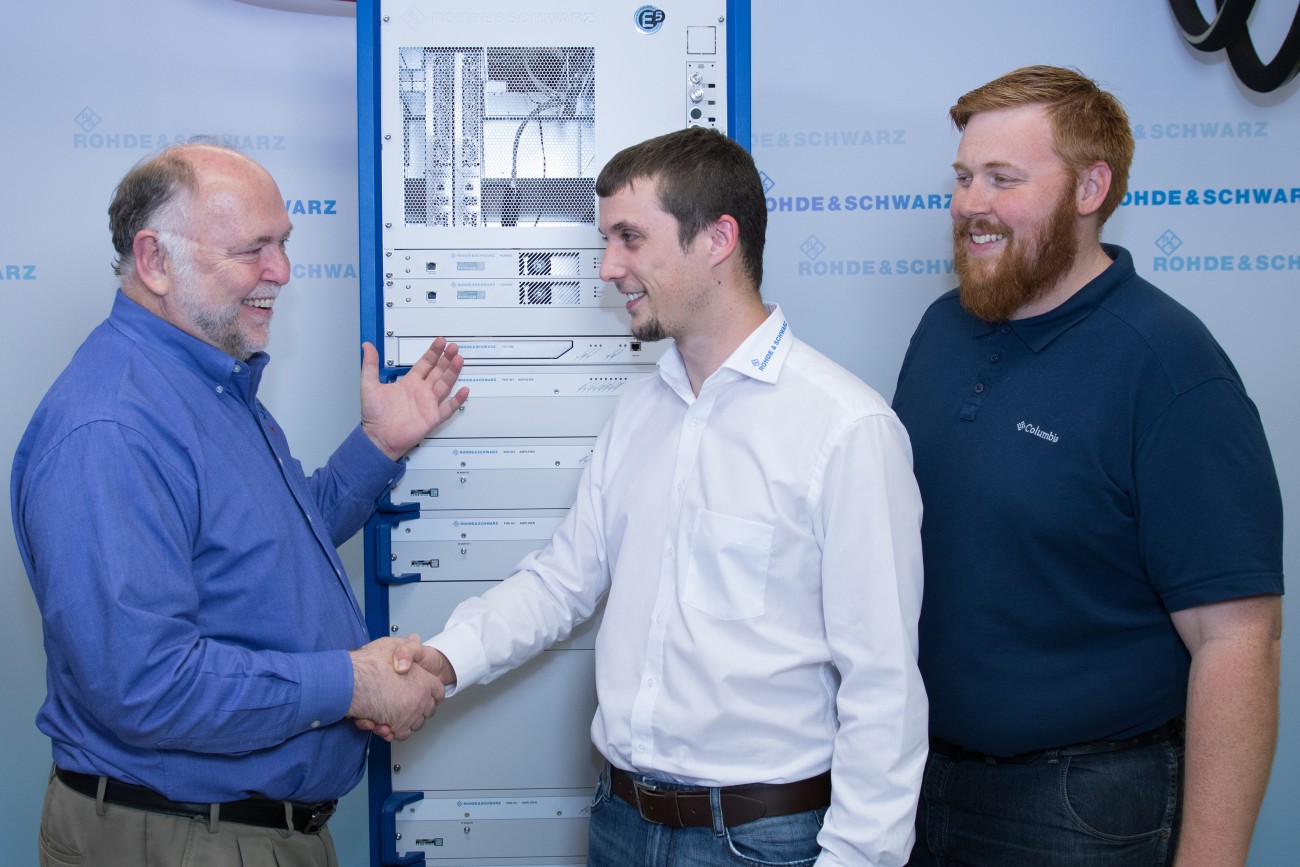 The WYCT representatives are completely satisfied with their new transmitter: (from left to right) Dave Hoxeng (WYCT), Johannes Vogl (Rohde & Schwarz Teisnach) and Briton Smith (WYCT).
In May 2017, two representatives from WYCT were on hand in Teisnach to receive the transmitter, fresh off the production line and manufactured to their exact specifications. The liquid-cooled high-power transmitter will replace a 43-year-old air-cooled transmitter. This step represents a technological quantum leap for WYCT. The energy savings and extremely low waste heat in the transmitter room were decisive arguments for the transmitter purchase. The R&S THR9 has a significantly smaller footprint than the old transmitter, allowing WYCT to dramatically reduce its infrastructure costs and, above all, its operating costs. The HD radio transmitter will also allow WYCT to increase its listenership. At 100,000 watts effective radiated power (ERP), the R&S THR9 delivers a much stronger digital signal than previous transmitters. The R&S THR9 additionally permits WNRP – the AM news channel for WYCT – to multicast, with signals reaching an area that is five times larger than the previous broadcast area. This will help to further drive HD radio into private households.
Request information
Do you have questions or need additional information? Simply fill out this form and we will get right back to you.