Search for Products
Find products for aerospace, defense, security, broadcast & media, networks & cybersecurity, and test & measurement.

R&S®BCDRIVE Broadcast Drive Test Software
Brief DescriptionThe R&S®BCDRIVE broadcast drive test software controls one or more R&S®ETL, R&S®ETC or R&S®ETH TV analyzers, including one GPS receiver, in order to efficiently analyze coverage for a large number of terrestrial broadcast standards.Reliable coverage of specific regions is of central importance for terrestrial broadcast network operators.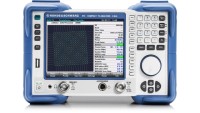 R&S®ETC
The R&S ® ETC compact TV analyzer offers a comprehensive set of measurement functions for DVB-T2, DVB-T/DVB-H and ISDB-T digital TV transmitter testing.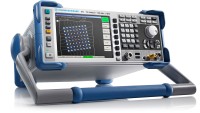 R&S®ETL
The universal reference receiver for digital and analog TV and radio. Provides high measurement precision and extensive measurement functions.