Munich 27-Jun-2018
Russian broadcaster Nika-TV places Rohde & Schwarz video servers at heart of new studio production and playout workflows
A combination of market-leading video server technology and specialist technical and operational support lead pioneering regional Russian broadcaster, Nika-TV to migrate all studio production and playout operations over to R&S VENICE. Migration takes less than one working day to complete.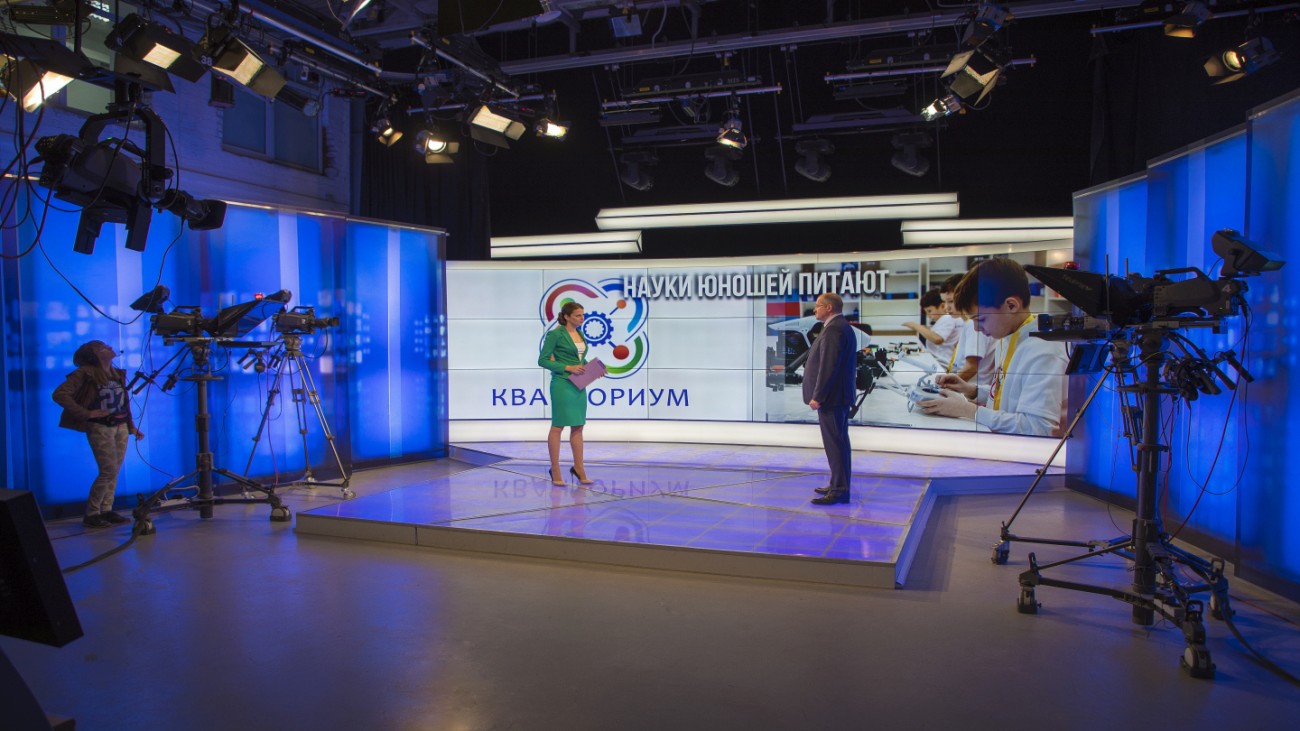 R&S VENICE video server at heart of new studio production and playout workflows at Nika-TV
Rohde & Schwarz has announced a major contract win with Russian broadcaster, Nika-TV, which serves the Kaluga region. The multi-award winning satellite TV and radio broadcaster has put the R&S VENICE server platform at the heart of all studio content ingest, production and channel playout workflows at its production headquarters in Kaluga city.
With the support of the local Russian Rohde & Schwarz team of engineers, Nika-TV was able to migrate all of its ingest and playout operations within one working day. At breakfast time, the broadcaster was still operating its obsolete servers; shortly after lunch the first trial runs on R&S VENICE were successfully completed and by evening, the entire broadcast operation was completely transferred to the new R&S VENICE servers.
Now, using the ultra-compact (2U) R&S VENICE video servers, Nika-TV has four channels for content ingest and a further four channels for channel playout, as well as feeding a large videowall in the main production studio. Using the R&S VENICE graphic user interface (GUI), Nika-TV was able to quickly and easily configure and establish all mission critical workflows within the studio complex.
R&S VENICE's multi-format record and playback capabilities mean that Nika-TV can process virtually all incoming content irrespective of whether it was shot using an HD camcorder or a smartphone. Using the server's built-in H.264 codec, engineers can take this content and optimize the picture quality and storage volume, whilst selecting the most appropriate bit-rate. Each server can store up to 6TB of data, so the studios have large capacity and ultra-fast storage facilities at their fingertips.
"Our selection of R&S VENICE was driven by the high quality and reliability of these video server systems," commented Sergey Trubitsin, General Director at Nika-TV. "With R&S VENICE, our programme producers have complete confidence that all material created in the studios is recorded and aired exactly as they wish."
"Furthermore, R&S VENICE helps all of our staff to focus on the creative aspects of their roles. The servers can be accessed directly by any NLE within our network," Andrey Gorchakov explains.
People are the main value
Nika-TV's range of TV channels and FM radio stations are broadcast across the entire Kaluga region of Russia. Thanks to the advantages of satellite broadcasting, Nika-TV is also available to viewers in many regions of Russia, Western and Eastern Europe, the Baltic States and the CIS.
Focussing on the needs of the regional viewer, Nika-TV channel content includes feature films (Russian and foreign), current affairs, entertainment and documentary programmes, many of which are produced in-house. As well as its broadcast channels, Nika-TV has a strong online presence – the broadcaster uses its website as a strategic communications platform keeping in touch with its viewing audience.
Nika-TV and its radio company has pioneered the adoption of new broadcast technologies: it has a modern complex of studio facilities. The broadcaster is pioneering the era of digital television and multi-platform content distribution in Russia.
Name
Type
Version
Date
Size
High resolution press picture
Rohde & Schwarz
The Rohde & Schwarz technology group develops, produces and markets innovative communications, information and security products for professional users. The group's test and measurement, broadcast and media, aerospace | defense | security, networks and cybersecurity business fields address many different industry and government-sector market segments. On June 30, 2018, Rohde & Schwarz had approximately 11,500 employees. The independent group achieved a net revenue of approximately EUR 2 billion in the 2017/2018 fiscal year (July to June). The company has its headquarters in Munich, Germany. Internationally, it has subsidiaries in more than 70 countries, with regional hubs in Asia and America.
R&S® is a registered trademark of Rohde & Schwarz GmbH & Co.KG.
Request information
Do you have questions or need additional information? Simply fill out this form and we will get right back to you.