Date
juin 09, 2020 - juin 11, 2020
Commençant à 09:00 - 17:00
Location
United Kingdom, Royal Victoria Dock, 1 Western Gateway, E16 1XL 5G424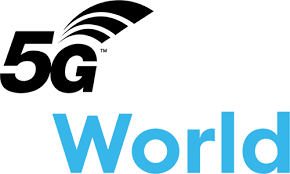 5G World Summit
Discover how to turn 5G visions into reality with test solutions from Rohde & Schwarz at 5G World, London, 9-11 June 2020
Visit Rohde & Schwarz at 5G World 2020, the global 5G focused conference and exhibition in London on June 9-11. Rohde & Schwarz is leading the development of test solutions that accelerate the adoption of 5G and ensure the network performance and user QoE including:
• Device test at sub 6 GHz and mmWave
• 5G NR network coverage and operation testing
• Intelligent QoE analytics to maximize network quality and performance
• IP analytics for insights into network usage and trends
Additionally, Technology Manager Meik Kottkamp will be speaking at the conference in a session entitled "Results and learnings from 5G NR field testing"
If you would like an insight into 5G test technology, a meeting to discover how Rohde & Schwarz can support your business objectives or simply join us at booth 5G410 for a talk with our experts, we would be delighted to meet you at 5G World 2020.
Come visit Rohde & Schwarz at 5G World Summit 2020, stand 5G424.