Datum
18.05.2021 - 21.05.2021
Land
Czech Republic, Brno, Brno Exhibition Centre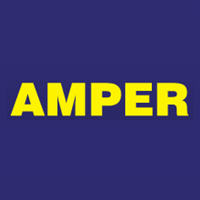 AMPER 2021
This vear AMPER will host the 28th International Trade Fair of Electrotechnics, Energetics, Automation, Communication, Lighting, and Security Technologies.
AMPER is the biggest and most prestigeous event in Electro, IT, Control, and Automation in Czech Republic. This event is home to more than 649 exhibitors from 26 countries and in 2019, AMPER welcomed over 43,700 visitors.
We look forward to meeting you at AMPER!