Datum
25.05.2021 - 27.05.2021
Land
Spain, Seville, Fibes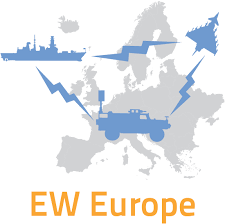 EW Europe (postponed)
We live in a time of increasing uncertainty on many fronts. Threats challanges and opportunities are increasing. Technology is accelerating. The world is undoubtely changing and in unforeseen ways.
Over the past few years, mature, offensive EW activity in Europe has demonstrated that in the electromagnetic domain, warfare is no longer theoretical and nations and alliances hoping to maintain their security in this increasingly contested environment must adapt and advance their technologies and doctrines to confront the rapidly evolving nature of the EM landscape.
At EW Europe you will find world-leading experts across the military, government, academia and industry, to help them progress their understanding of the issues, technology and capabilities that underpin improving their national EM abilities, that is, to advance them both nationally and in collective defence.