Datum
21.07.2021 - 23.07.2021
Land
Singapore, Sands EXPO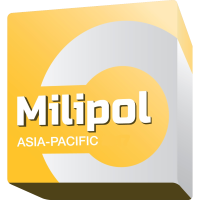 Milipol Asia-Pacific 2021
Milipol Asia-Pacific is the region's leading international event for homeland security.
For more than 30 years, MILIPOL has been likened with the highest quality events focused on homeland security. Milipol is proud to receive official support fom the Ministry of Home Affairs, Singapore and the Ministry of the Interior of France.
With over 300 exhibitors from 38 countries, nire than 10,000 security industry professionals and almost 7,500 visitors from 79 countries, Milipol is Asia-Pacific's lagest homeland security event.
Come and join us between 6 - 8 April 2021!