Frequency counter
General analysis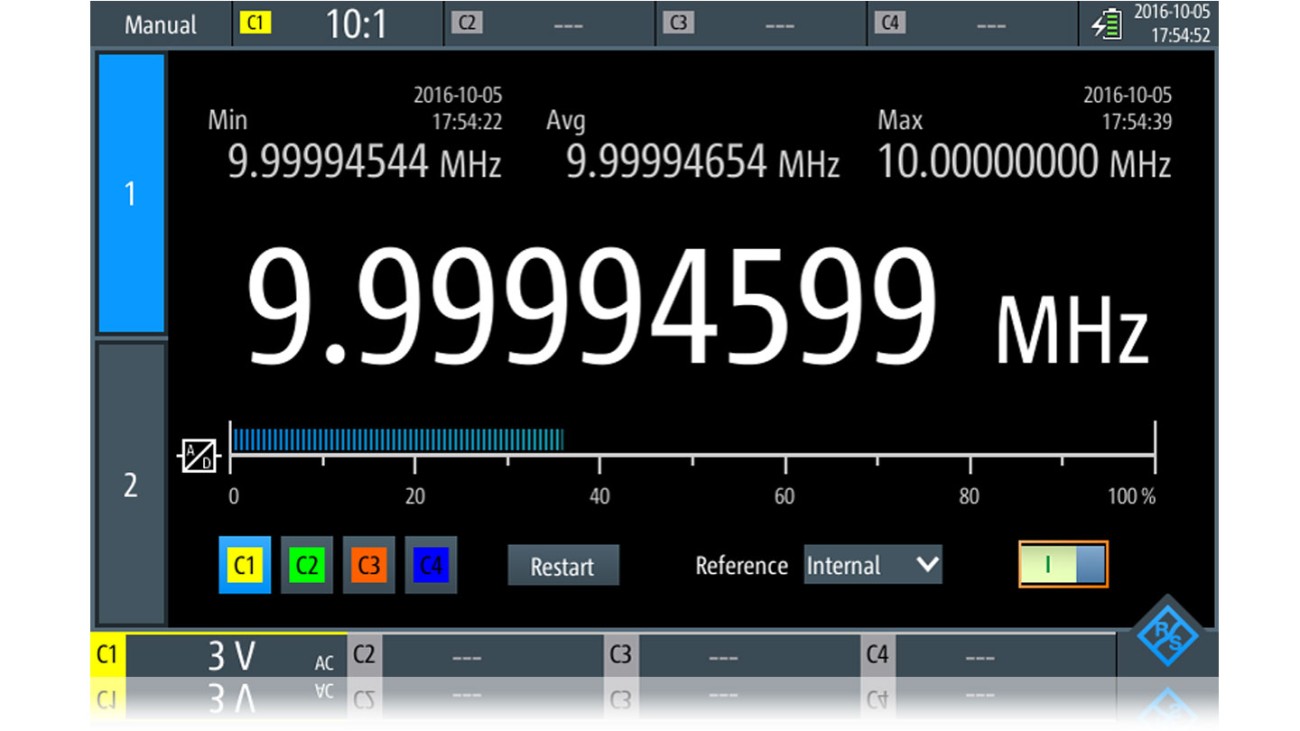 Key facts
Two-channel frequency counter
High resolution even at low measurement frequencies
External reference mode for highest measurement accuracy
Oscilloscope software
The R&S®RTH-K33 frequency counter option provides a two channel, high-resolution frequency counter for the Scope Rider handheld oscilloscope.
---
R&S®RTH-K33

Order number 1333.0696.02

Two channel frequency counter
Solicitar información
Você tem alguma pergunta ou precisa de mais informações? Simplesmente preencha este formulário e nos comunicaremos com você imediatamente.
Información general y jurídica
Precio de venta sugerido por el fabricante. Este precio no incluye el IVA. Precios y ofertas están destinados exclusivamente para empresarios y no para el consumidor final.