Rohde & Schwarz Webinar: 4K, HDR and HDMI 2.0a – testing the latest technologies in consumer electronics
Duration: 45 minutes

The consumer electronics industry is continually enhancing the user experience. Current buzzwords are 4K technology, which is currently being implemented in consumer homes, and new technologies like high dynamic range (HDR). The webinar will briefly introduce these new features and explain the associated changes introduced with the new HDMI 2.0a version.
The presentation will also demonstrate testing procedures for consumer electronics equipment to verify content, protocol and physical layer.
Who should attend:
Engineering and lab managers
Research and principal engineers
System on chip (SoC) designers
Software and protocol development engineers
Application and support engineers
Prerequisites:
Basic understanding of HDMI or TMDS technology
Basic understanding of digital video processing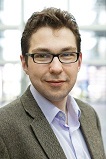 Trainer:
Harald Gsödl is a Manager Marketing and Technical Sales in the Broadcast and Media Division of Rohde & Schwarz in Munich. He is responsible for video/audio test solutions for the consumer electronics industry. Harald joined Rohde & Schwarz in October 2005. Until 2007, he worked as an application engineer and was responsible for developing software applications, writing white papers and providing other supporting material for Rohde & Schwarz instruments. At the beginning of 2008, he joined the Broadcast T&M Product Management team, first located in Singapore and then in Munich. Harald holds a degree in electrical engineering from the Deggendorf Institute of Technology and an MBA in international management from the European School of Business (ESB) in Reutlingen. Harald has been teaching measurement technology at the Deggendorf Institute of Technology since 2014.
You will be able to watch the webinar right away after registering.