Easy remote control of latest Rohde&Schwarz signal generators
Question
How can I easily remote-control the SMBV, SMA100A, SMB100A, SMC100A, SMF100A via LAN without
requiring additional software or hardware ?
Answer
This function is integrated into the latest firmware of the SMBV, SMA100A, SMB100A, SMC100A, SMF100A
generators. It enables you to remote-control the device with a PC independently of the PC's operating system.
It also works with Linux and Mac OS.
Connect your device (here the SMBV) to your PC with a LAN cable.
Deactivate the firewall on your PC only for this application.
Open the Internet Explorer and type in the SMBV's IP address (To read it out, press Setup, scroll down and mark Ethernet. In the VISA resource strings under TCP/IP you will find the IP address of your device). Press return.
The following screen will appear: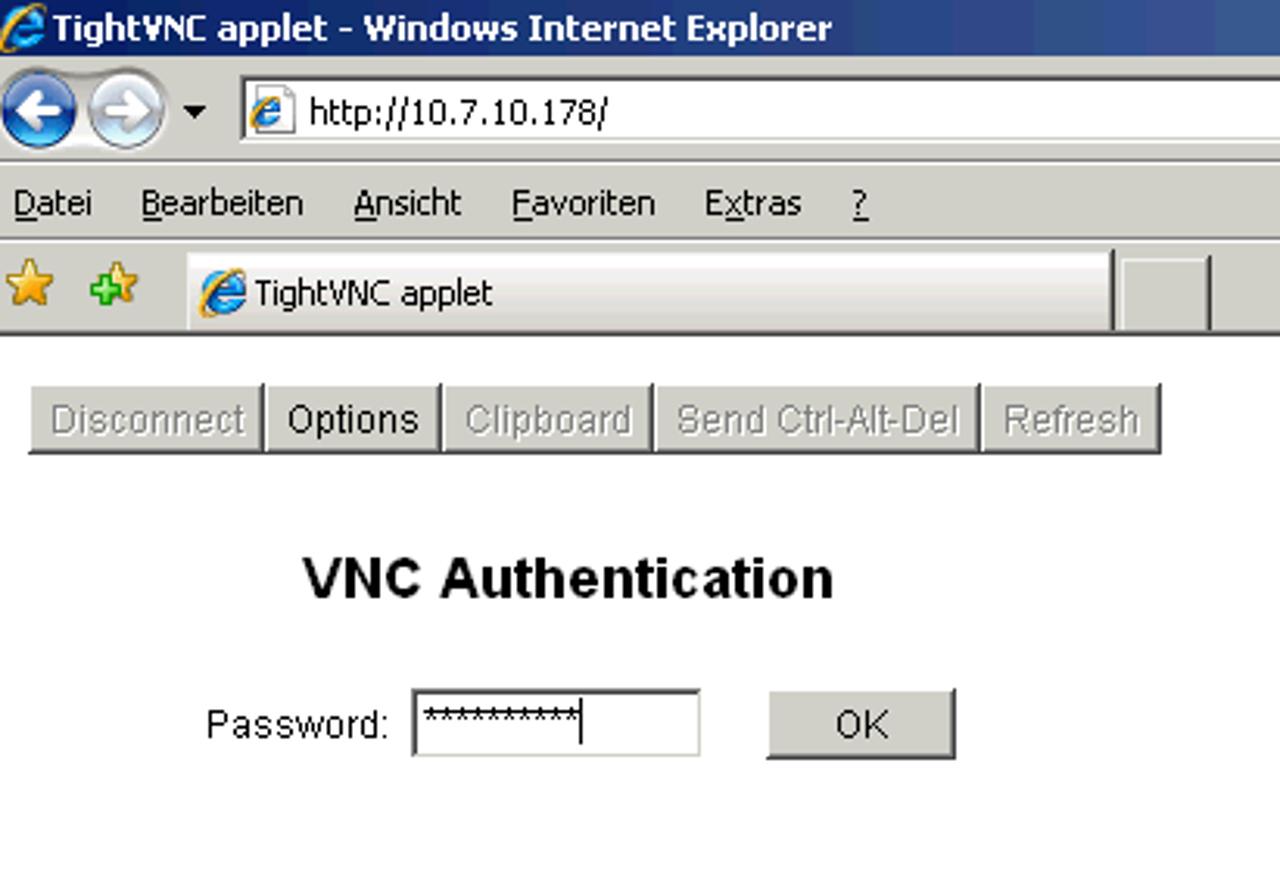 Please enter "instrument" as the password. Then the SMBV screen will appear: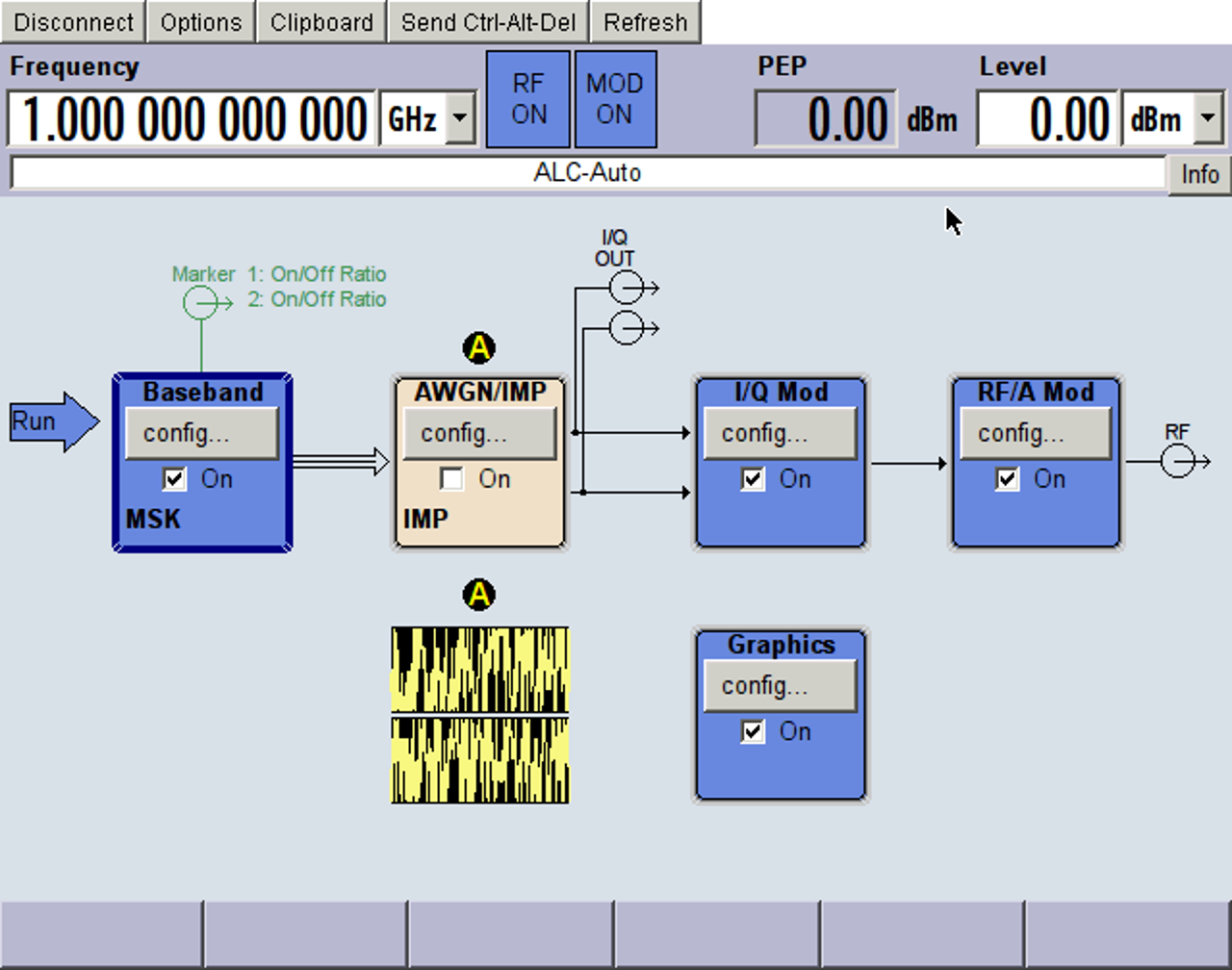 You will also get the hardkeys by making a right mouse click on the picture.
Please note that for this application Java has to be installed on your PC.
You can download Java from the Microsoft website.
Additional information:
At present (07/2010) all Rohde & Schwarz generators with Linux operating system have VNC installed. All
Rohde & Schwarz generators running under Windows only have LXI version 2.10 which does not support the
remote control functionality described above.
However, VNC can also be installed on the Windows generators (e.g. SMU200A, SMJ100A) as described in
the manual.