Webinar: Demystifying 5G – Numerology and initial access concept for 5G NR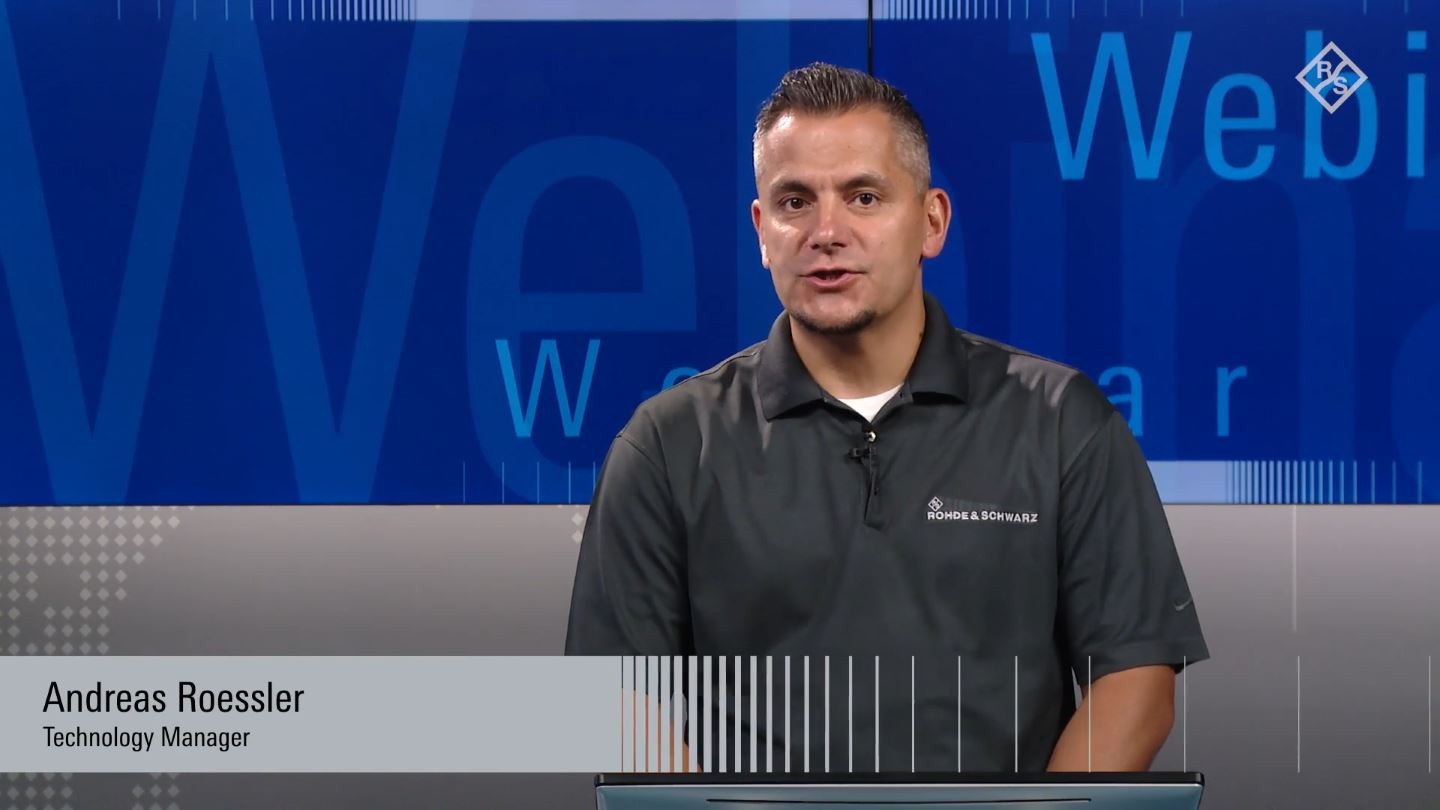 3GPP has accelerated standardization of 5G NR for the second time within the last 12 months to accommodate network operators' strategic plans and timelines. In this webinar, we will provide an overview on the current discussions within the standardization organization, summarize recent decisions and explain the initial access concept while comparing it with LTE.
In addition, we will demonstrate how to generate 5G NR-like waveforms to test the performance of RF frontend modules (RFEM) and RF components such as amplifiers and filters with signal generator and analyzer solutions from Rohde & Schwarz.
Attendees will learn:
Current status of 5G NR within 3GPP with emphasis on the physical layer and focus on the initial access concept
Test solutions for generating and analyzing 5G NR-like waveforms