Frequency counter
General analysis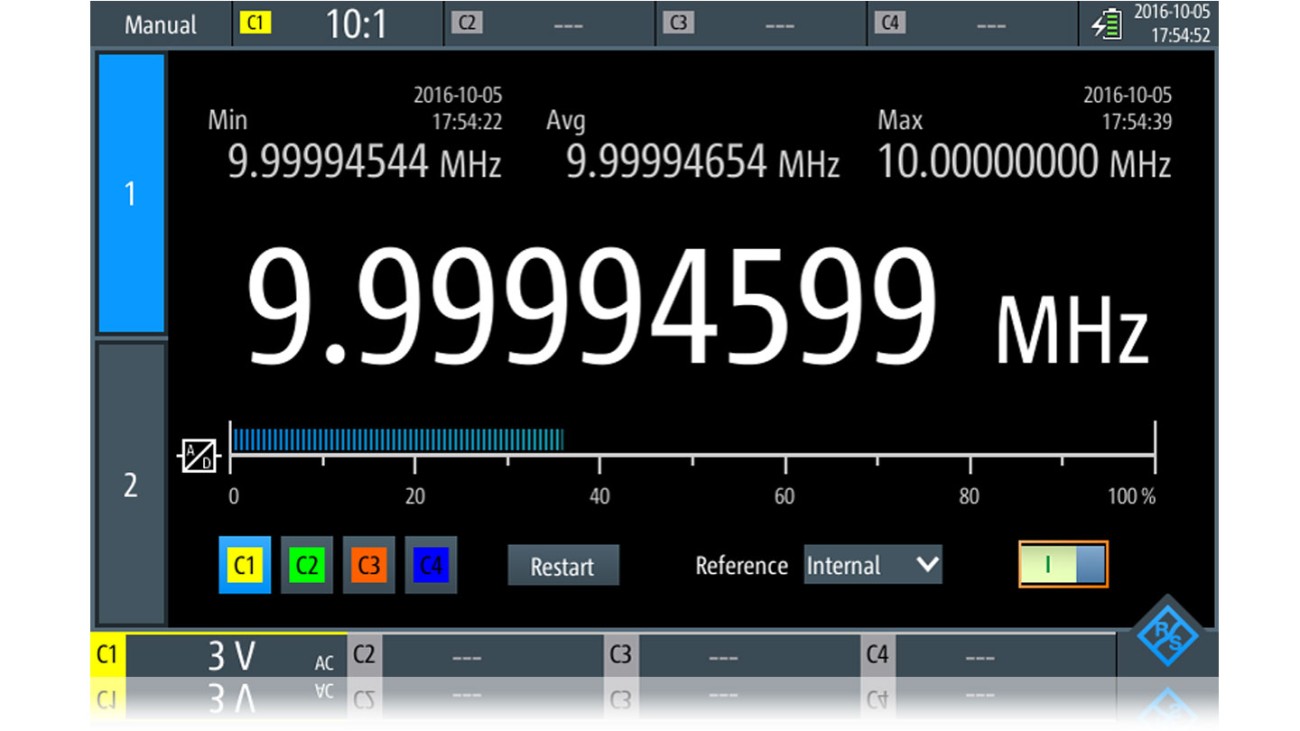 Key facts
Two-channel frequency counter
High resolution even at low measurement frequencies
External reference mode for highest measurement accuracy
Oscilloscope software
The R&S®RTH-K33 frequency counter option provides a two channel, high-resolution frequency counter for the Scope Rider handheld oscilloscope.
---
R&S®RTH-K33

Order number 1333.0696.02

Two channel frequency counter
Request information
Do you have questions or need additional information? Simply fill out this form and we will get right back to you.
General and legal information
Manufacturer's recommended retail price (MSRP). The price shown does not include VAT. Prices and offers are only intended for entrepreneurs and not for private end consumers.