Is the value indicated in FFT mode related to RMS or peak?
Question
The FFT indicates value.
Is this an RMS or peak value?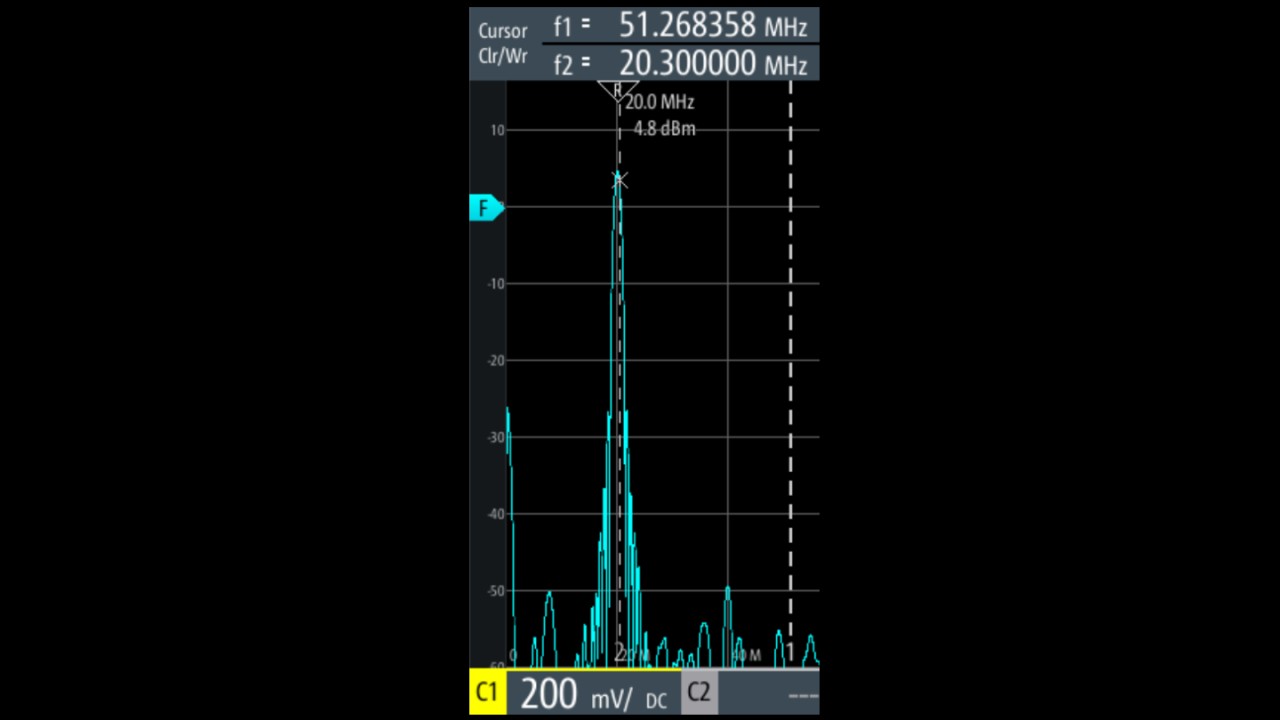 Answer
The RTH can provide the measurement values in time domain.
Here a graphical representation of some measurement values: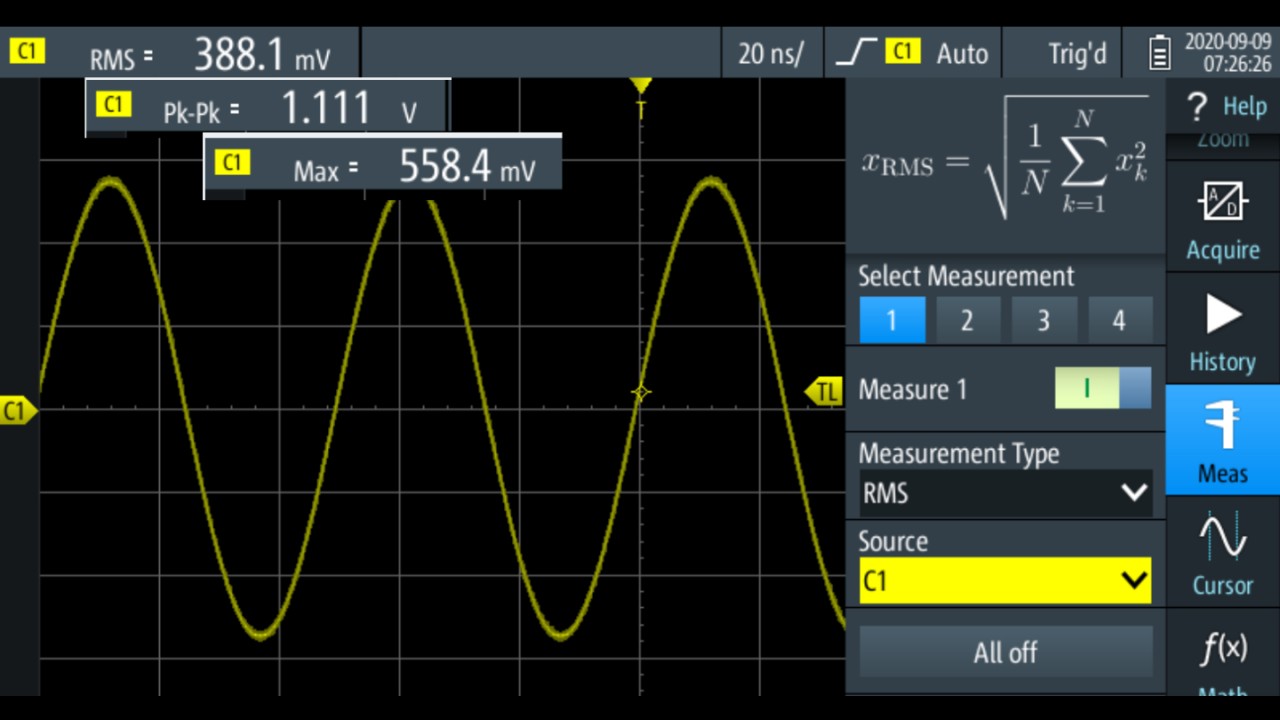 The RMS value (0.3881 V) can be converted into 4.78917 dBm within the 50 Ohm system.