How LTE-A Pro paves the way for 5G New Radio
Presened by Manuel Galozy and Reiner Stuhlfauth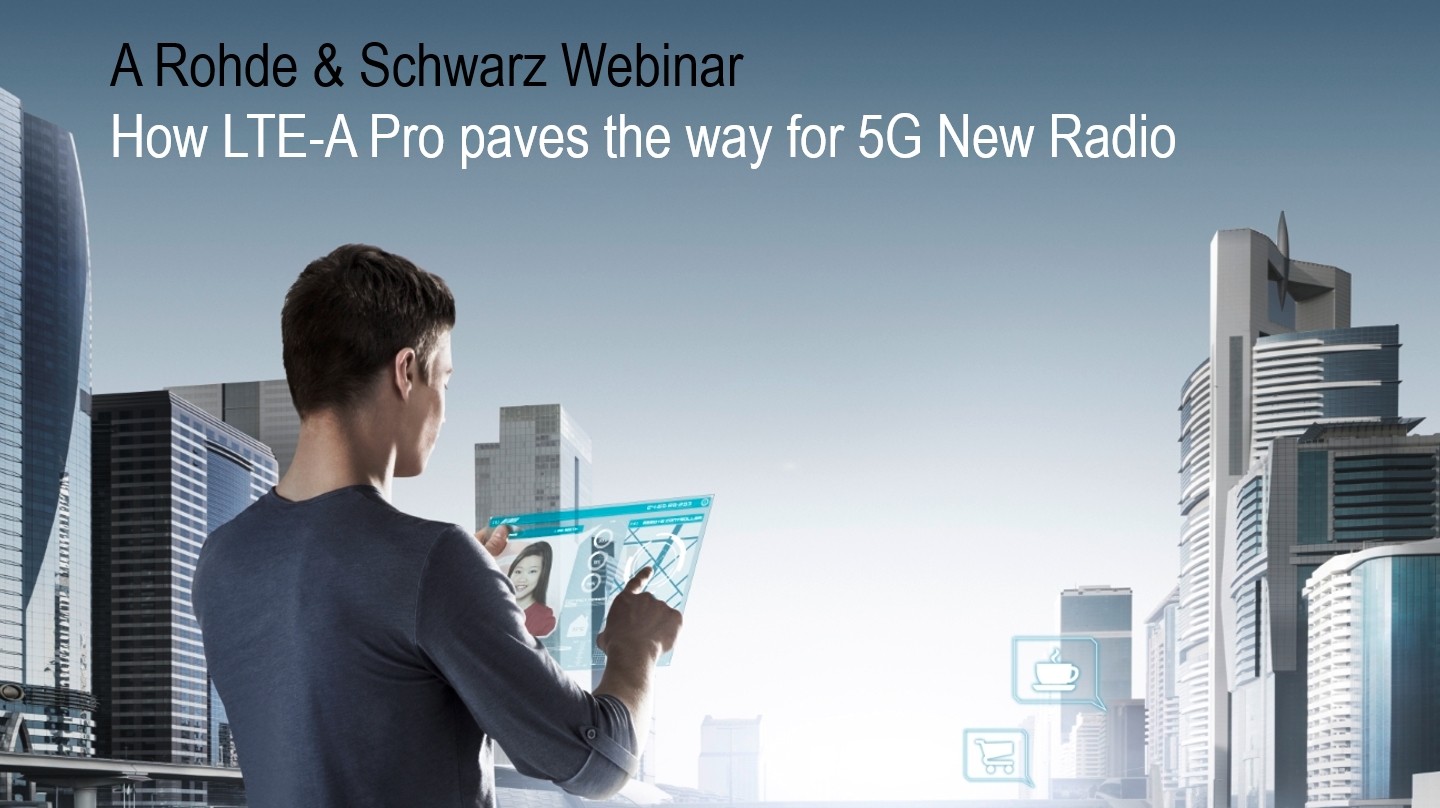 This webinar provides a technology dive into the LTE-A Pro features, showing the flexibility and variety of LTE use cases and service scenarios.
The features are presented from the perspective of the 5G service triangle ­– supporting higher data rates including LAA, enhanced CA, LWA, MUST and SC-PTM, massive machine type communications including LTE-M and NB-IoT enhancements and ultra-reliable low latency services such as C-V2X. LTE-A Pro will play an essential role in 5G deployments.
For example, option 3, the non-standalone (NSA) mode, will be dual connectivity of LTE-A and 5G NR; LTE-M and NB-IoT will cover the initial requirements of the internet of things and 5G C-V2X is a work item for Rel. 16, so the focus is still on LTE-V.
Attendees will learn about:
LTE evolution
How to test LTE-A Pro devices
LTE-A Pro as a trailblazer for 5G
Reiner Stuhlfauth is a Technology Manager for wireless communications at Rohde & Schwarz headquarters in Munich, Germany. He focuses on wireless communications technology and T&M aspects in cellular and non-cellular radio technologies. In this role, he promotes test and measurement solutions for e.g. LTE, 5G and WLAN. Reiner is one of a group of authors at Rohde & Schwarz who have published a technology book on 5G NR: "5G New Radio – Fundamentals, procedures, testing aspects".