Demystifying 5G - Wideband noise and its impact on testing the true performance of ADCs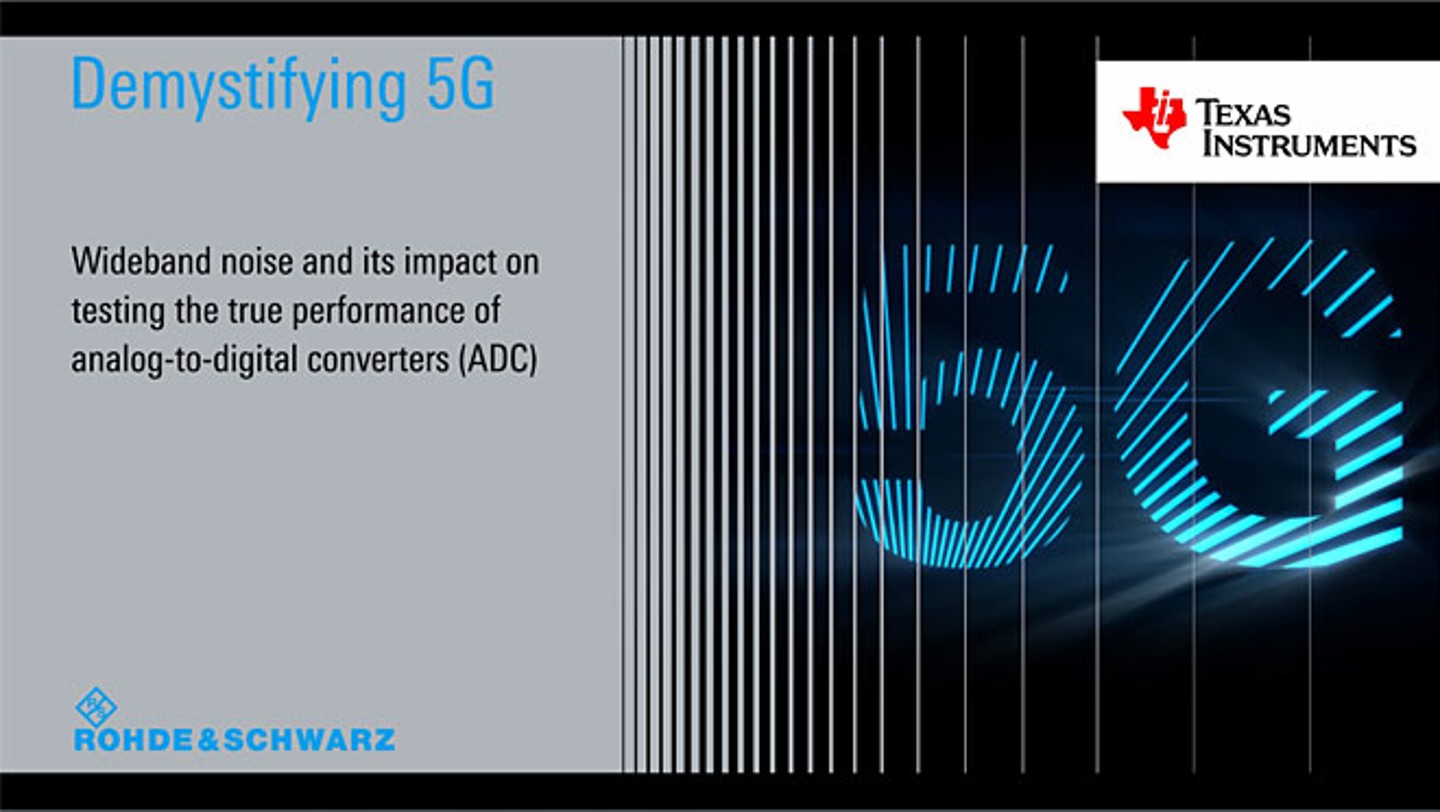 High-resolution digital-to-analog converters (DACs) and analog-to-digital converters (ADCs) such as the recently launched ADC12DJ3200 from Texas Instruments are particularly required for 5G mobile communication applications. Reliable testing of such components demands signal generators with highest signal purity. This video focusses on wideband noise and its impact on the ADC performance. We compare the wideband noise performance of conventional signal generators with the R&S®SMA100B RF and microwave analog signal generator from Rohde & Schwarz that offers an improved wideband noise performance of more than 10 dB.
The demystifying 5G video series discusses main topics related to 5G including requirements, timeline, potential frequency and waveform candidates.