Webinar: Wi-Fi traffic offload in LTE
Rohde & Schwarz webinar from June 19, 2013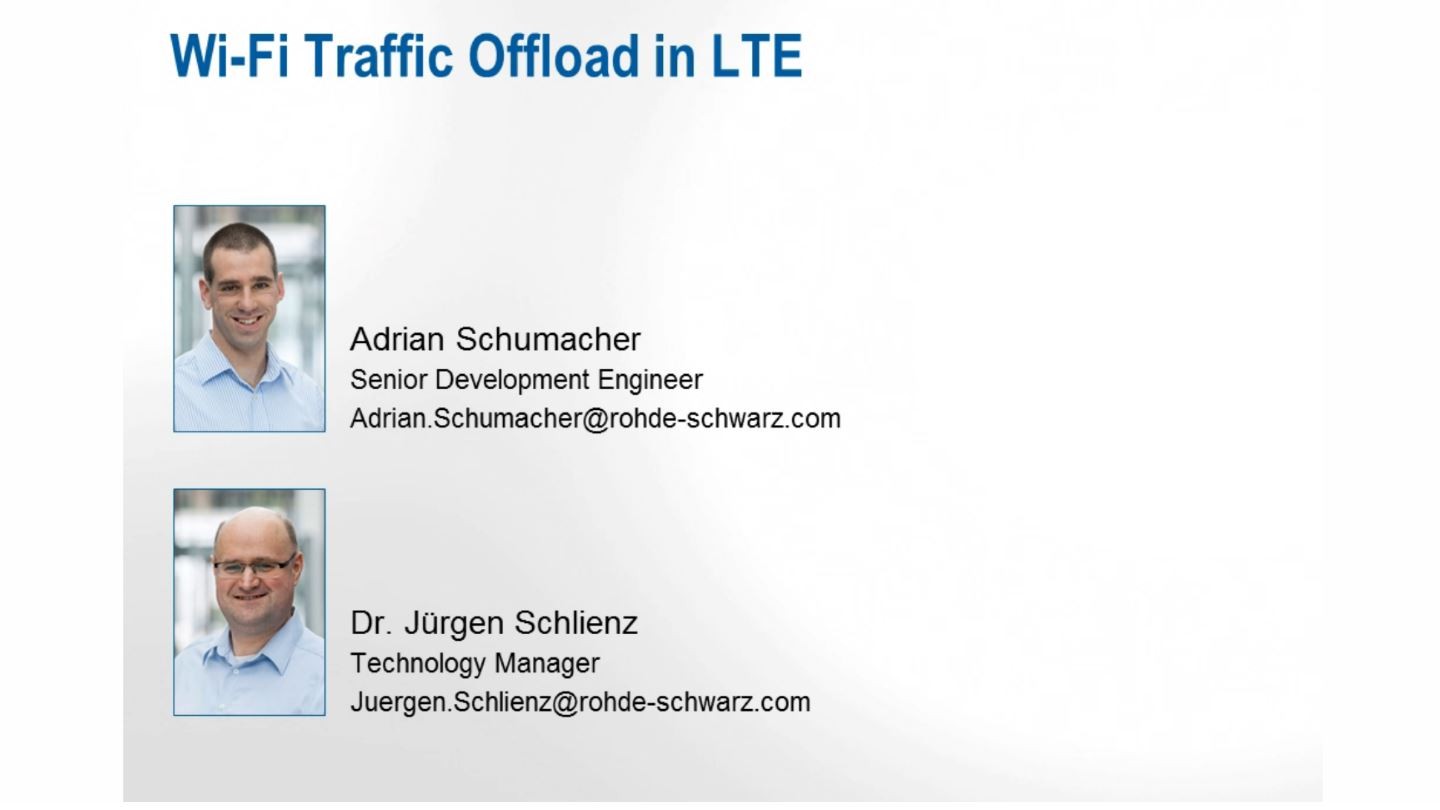 The predicted tremendous growth of mobile data traffic demands suitable solutions for coping with the high amount of data. In addition to optimizing the mobile network itself, solutions to include other access technologies such as Wi-Fi IEEE 802.11 are considered.
This webinar provides an overview of the Wi-Fi traffic offload in LTE as standardized by 3GPP. The enhancements for Wi-Fi standardized by IEEE and the Wi-Fi Alliance are also explained. This includes access methods in the joint network, security, IP mobility, as well as network discovery and selection.
Furthermore, the webinar takes a look at the test methods concerning the functionality itself and also the coexistence issues of devices containing multiple radio technologies.
Attendees will learn:
Principal functionality of Wi-Fi offloading
Required extensions for user devices and networks
Secure access to Wi-Fi networks