EMC Courses Prof. Mediano
Topics
EMC Design & Troubleshooting
Signal & Power integrity Fundamentals & Demos
Seminari gratuiti della durata di 4 ore durante i quali verranno trattate una serie di interessanti tematiche che coinvolgono tutti coloro che lavorano nell'ambito della progettazione, validazione e produzione di apparati elettronici.Contestualmente ci sarà la possibilità di vedere e "toccare con mano" gli strumenti ed approfondire ulteriori applicazioni di proprio interesse con i nostri esperti.
I corsi saranno tenuti dal Prof. Arturo Mediano docente dell'Università di Zaragoza, che, dal 1992, annovera innumerevoli corsi sulle problematiche EMI/EMC e Power & Signal integrity in Europa e negli Stati Uniti.
I posti sono limitati !
Si prega di iscriversi nel più breve tempo possibile.
Le iscrizioni verranno chiuse ad esaurimento posti!
---
Argomenti, Date, Location, Agenda e Registrazioni
Argomenti
Quando
Dove
Inviti e Programma
Presentazione
Free Seminar "EMC Design & Troubleshooting"
Lunedì, 4 Dicembre 2017
08:45 – 13:30
(lunch a conclusione lavori)
Reggio Emilia:
Sala Convegni del Tecnopolo di Reggio Emilia
Piazzale Europa, 1
42122 Reggio Emilia

Invito [PDF]
Presentazione [PDF]
Free Seminar "Signal & Power integrity Fundamentals & Demos"
Mercoledì, 6 Dicembre 2017
08:45 – 13:30
(a seguire, dopo il lunch, l'inaugurazione del nuovo Laboratorio riservato ai clienti)!

Roma:
Rohde & Schwarz Italia S.p.A.
Via Tiburtina, 1095
00156 Roma

Invito [PDF]
Presentazione [PDF]
Free Seminar "Signal & Power integrity Fundamentals & Demos"
Giovedì, 7 Dicembre 2017
08:45 – 13:30
(buffet a conclusione lavori)
Fisciano (SA):
Aula delle Lauree "G. De Rosa" (Edificio D2 – Primo Piano)
Presso Facoltà di Scienze Politiche
Università degli Studi di Salerno
Via Giovanni Paolo II, 132
84084 - Fisciano (SA)

Invito [PDF]
Presentazione [PDF]
---
Profilo Relatore
Prof. Arturo Mediano
Arturo Mediano received his M.Sc. (1990) and his Ph. D. (1997) in Electrical
Engineering from University of Zaragoza (Spain), where he has held a teaching
professorship in EMI/EMC/RF/SI from 1992.
From 1990, he has been involved in R&D projects in EMI/EMC/SI/RF fields for communications, industry and scientific/medical applications with a solid experience in training, consultancy and troubleshooting for companies in Spain, USA, Switzerland, France, UK, Italy, Belgium, Germany, Canada, The Netherlands, Portugal, and Singapore.
He is the founder of The HF-Magic Lab®, a specialized laboratory for design, diagnostic, troubleshooting, and training in the EMI/EMC/SI and RF fields at I3A (University of Zaragoza), and from 2011, he is instructor for Besser Associates (CA, USA) offering public and on site courses in EMI/EMC/SI/RF subjects through the USA, especially in Silicon Valley/San Francisco Bay Area.
He is Senior Member of the IEEE, active member from 1999 (Chair 2013-2016) of the MTT-17 (HF/VHF/UHF) Technical Committee of the Microwave Theory and Techniques Society and member of the Electromagnetic Compatibility Society.
Arturo can be reached at a.mediano@ieee.org.
---
Programma
Free Seminar "EMC Design & Troubleshooting"
Lunedì, 4 Dicembre 2017 - Reggio Emilia
| | |
| --- | --- |
| Time | Topic |
| 08:45 – 09:00 | Registrations and Welcome |
| 09:00 – 09:15 | Reggio Emilia Innovazione al servizio delle imprese |
| 09:15 – 09:45 | EMI/EMC Fundamentals |
| 09:45 – 10:30 | EMI Sources & Victims |
| 10:30 – 10:45 | Coffee Break |
| 10:45 – 11:30 | Time domain versus frequency domain |
| 11:30 – 12:15 | Electric & Magnetic measurements |
| 12:15 – 13:00 | Techniques to find culprits and victims |
| 13:00 – 13:30 | Analysis and troubleshooting using time domain and real time spectral analysis |
| 13:30 – 14:30 | Buffet-Lunch |
Free Seminar "Signal & Power integrity Fundamentals & Demos"
Giovedì, 7 Dicembre 2017 - Fisciano (SA)
| | |
| --- | --- |
| Time | Topic |
| 08:45 – 09:00 | Registrations and Welcome Coffee |
| 09:00 – 09:30 | Tx line |
| 09:30 – 10:00 | Matching |
| 10:00 – 11:00 | Smith Chart |
| 11:00 – 11:30 | Coffee Break |
| 11:30 – 12:00 | S parameter |
| 12:00 – 12:30 | Eye diagram |
| 12:30 – 13:30 | Jitter |
| 13:30 – 14:30 | Buffet-Lunch |
---
Si ringrazia
---
Contact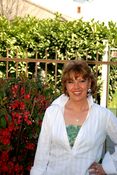 Ornella Crippa
Marketing & Communications
Rohde & Schwarz Italia SpA
ornella.crippa@rohde-schwarz.com
(Mob.: 335-5759114)