R&S®AVBrun - Video distortion analysis
For many applications, correct transmission and playback of audio and video contents is a key quality criteria. The R&S®VT-K2111 A/V distortion analysis option makes it possible to use the R&S®BTC and the R&S®VTx to objectively determine the audio and video quality. The A/V distortion analysis measurement option compares the video and audio output of a device under test (DUT) in realtime with a previously recorded reference. For the reference recording, the same video processing chain and the same A/V material must be used. A/V distortion analysis measures the deviations with respect to a recorded reference (as opposed to absolute A/V quality). Using this recorded reference has the advantage that all video scaling applied to the signal in the video processing chain is excluded from the test. Instead, the DUT performance is evaluated to allow reliable identification of influences related to faulty DUT behavior or other disruptions.
The R&S®VT-KT3360 A/V distortion test module allows users to automate the tests through simple configuration.
R&S®AVBrun A/V distortion test: R&S®VT-KT3360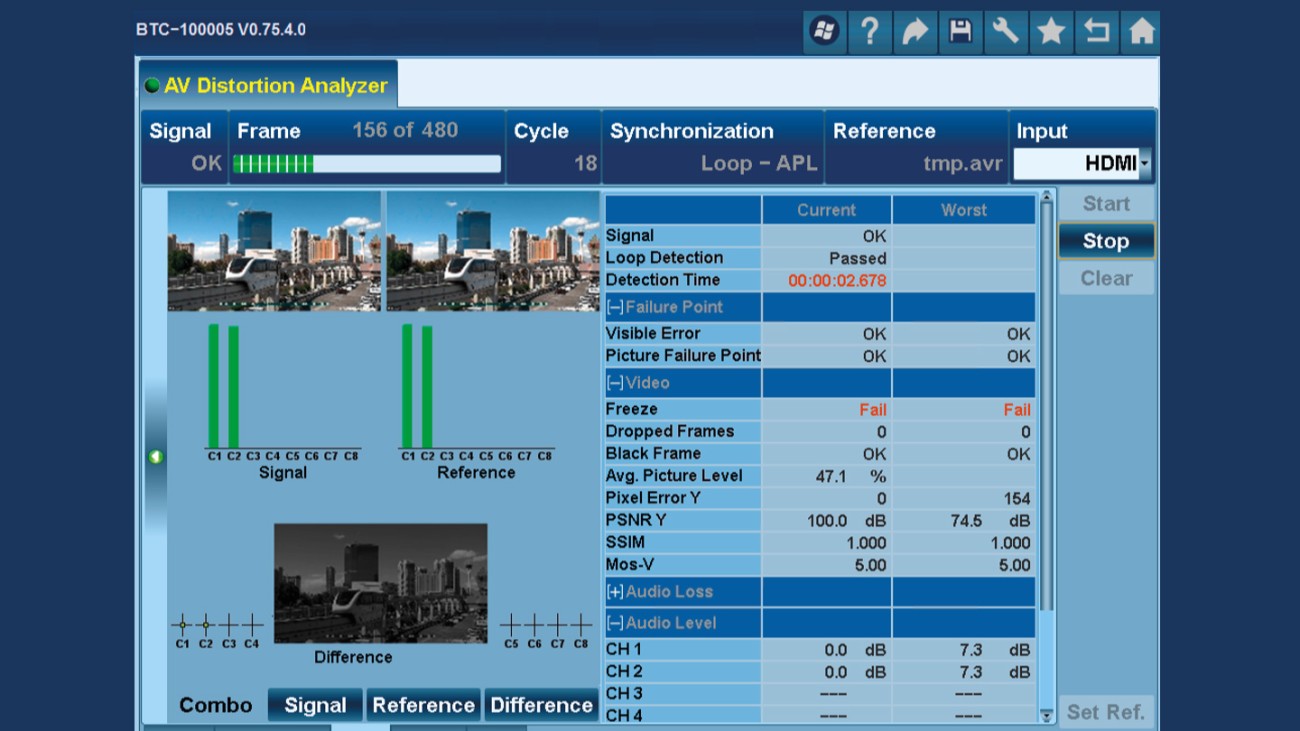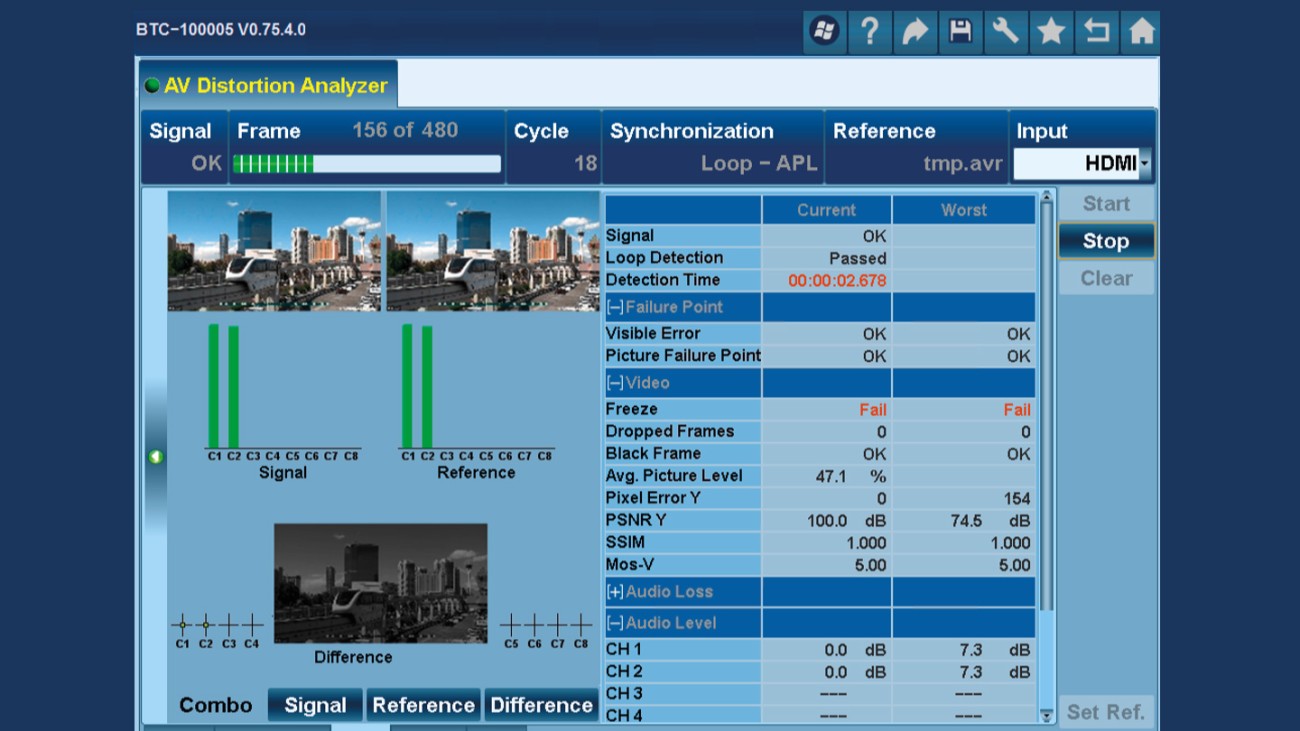 R&S®VT-K2100 A/V distortion analyzer user interface on the R&S®VTC/R&S®VTE