Demystifying 5G – 5G New Radio (NR) waveform analysis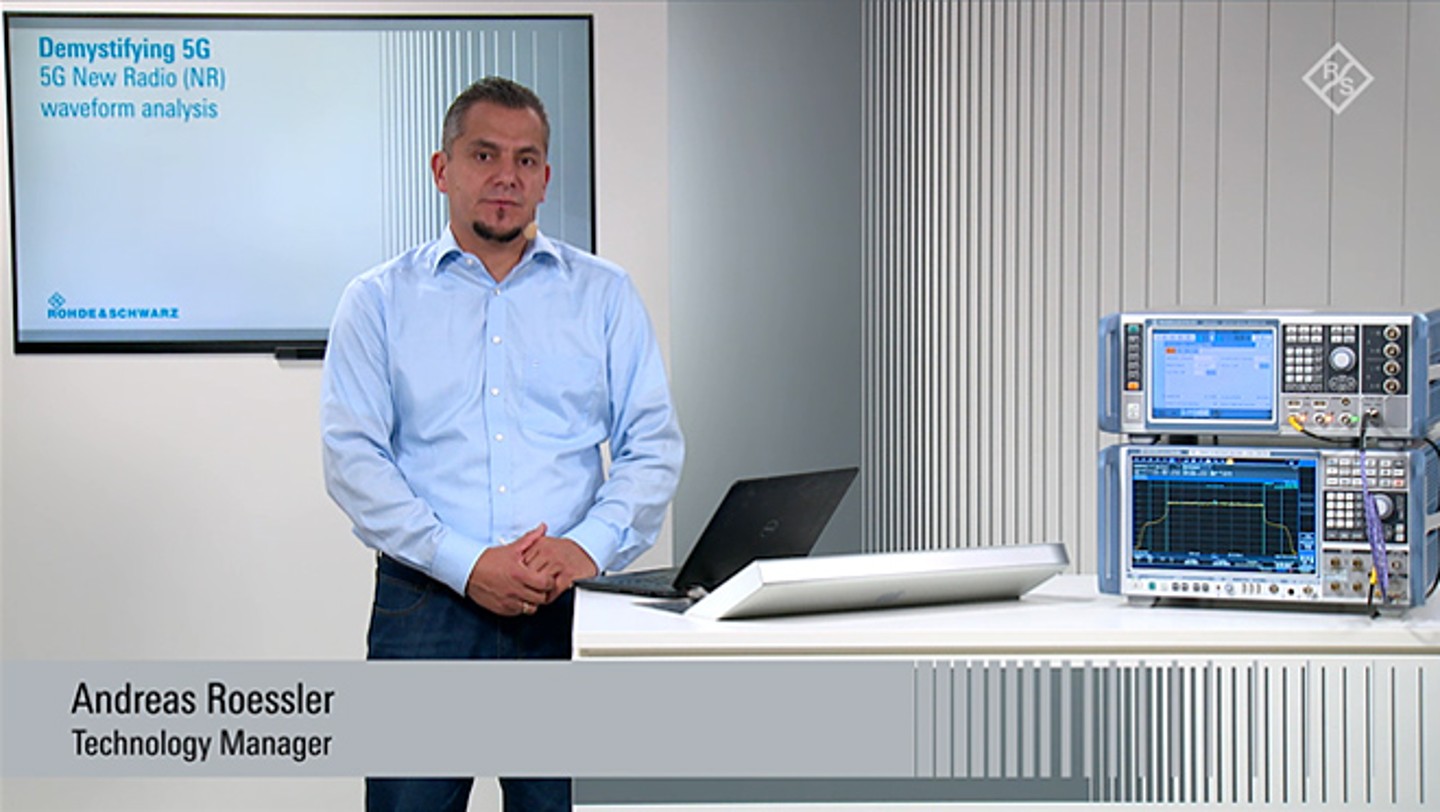 How to analyze a 5G New Radio (NR) waveform? This video demonstrates how to create a configuration file with the R&S®FS-K96PC OFDM vector signal analysis software from Rohde & Schwarzto analyze an OFDM-based waveform that follows the physical layer parameterization for 5G NR.
The demystifying 5G video series discusses main topics related to 5G including requirements, timeline, potential frequency and waveform candidates.