Demystifying 5G – How about 5G EVM measurements better than 40 dB at 28 GHz?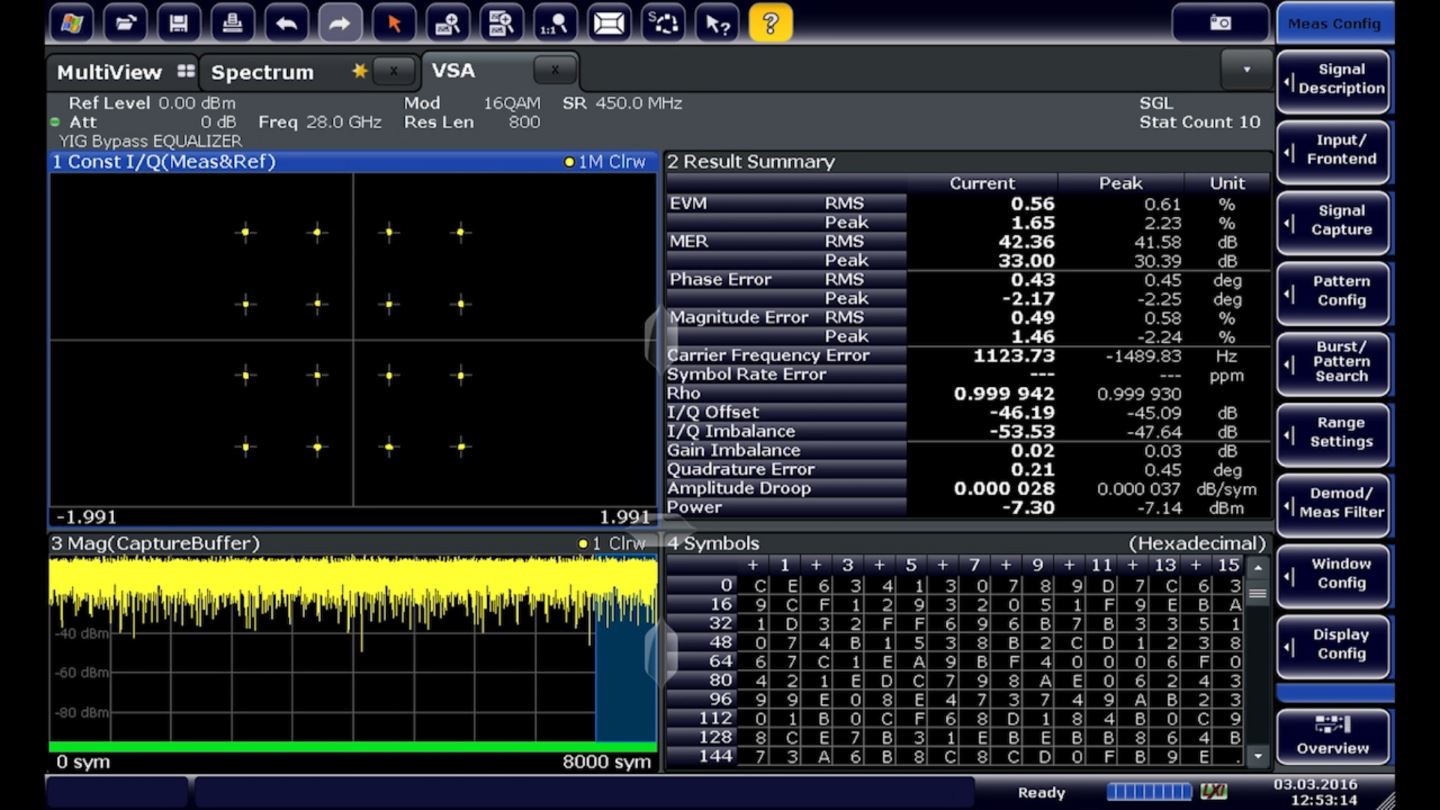 The 28 GHz band is one of the 5G frequency candidates that gains a lot of attention in South Korea and the USA. Signal bandwidths of up to 500 MHz are under discussion. The R&S®SMW200A vector signal generator and R&S®FSW signal and spectrum analyzer from Rohde & Schwarz deliver the required performance for transmitter and receiver design and enable design engineers to measure signal quality such as error vector magnitude (EVM) of -40 dB or even better for wideband signals at cm-wave frequencies.
The demystifying 5G video series discusses main topics related to 5G including requirements, timeline, potential frequency and waveform candidates.