Demystifying 5G – Testing a 5G IF transceiver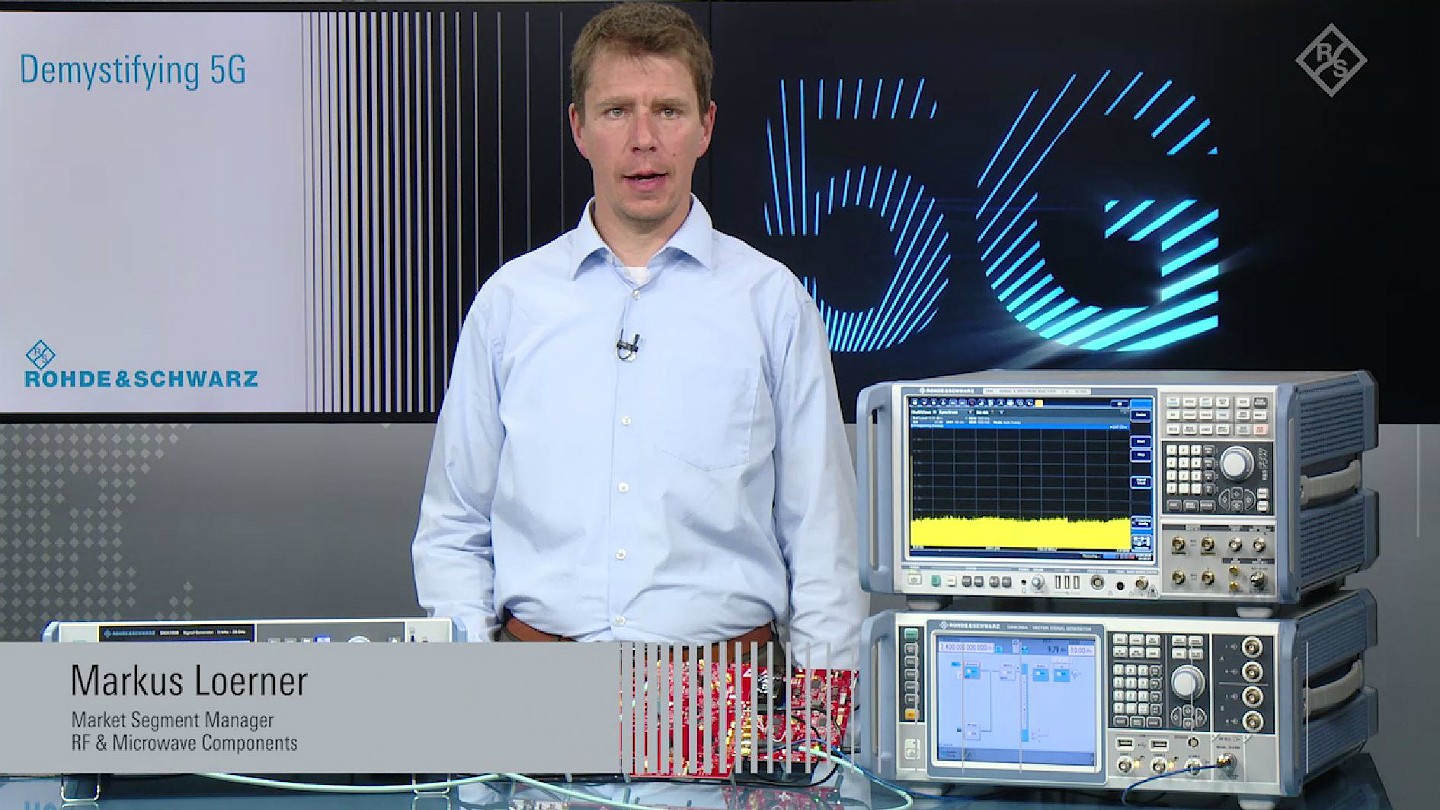 The video explains the benefits of direct RF sampling for 5G systems. It demonstrates how to test a discrete transceiver for 5G NR based on the latest data converters from Texas Instruments, the DAC38RF82 and the ADC12DJ3200, using the R&S®SMA100B RF and microwave analog signal generator, the R&S®SMW200A vector signal generator and the R&S®FSW signal and spectrum analyzer from Rohde & Schwarz.
The demystifying 5G video series discusses main topics related to 5G including requirements, timeline, frequency bands and waveforms.