R&S®NRQ6 Frequency Selective Power Sensor
A milestone in power measurements
Diverse measurement functions
Continuous average power measurements down to –130 dBm – precise and fast
Conventional diode power sensors reach their physical limits at approx. –70 dBm. Fast measurements degrade accuracy, especially at low power levels, since the noise content measured by these sensors is relatively high. As a result, either speed or accuracy has to be sacrificed.
The receiver based architecture of the R&S®NRQ6 eliminates this problem. This concept lowers measurement noise. In addition, the sensor's ability to perform band-limited measurements reduces the noise floor. These characteristics enable high-precision, high-speed measurements down to –130 dBm.
I/Q data capturing for RF vector signal analysis
The R&S®NRQ6 can be used as a standalone RF frontend to capture vector-modulated I/Q signals.
With the optional R&S®NRQ6-K1 I/Q data interface, captured I/Q data can be read out using SCPI commands. The data is demodulated and analyzed using external software.
Automated, cloud based data processing and analysis is also possible using the R&S®Quickstep test executive software to control any analysis tool in order to measure error vector magnitude (EVM), adjacent channel leakage ratio (ACLR) and other TX performance parameters.
Trace measurements
A detailed trace display is necessary for precise analysis of short pulses. With an inherent rise/fall time of 13 ns at a resolution bandwidth of 50 MHz, for example, the R&S®NRQ6 can easily measure steep-edged pulses.
Ultra-fast triggered measurements
Triggered measurements in particular call for ever higher measurement speeds over an extended period of time. The R&S®NRQ6 contains a powerful FPGA and a large memory to meet these requirements. More than 100 000 triggered readings can be stored in a buffer in 200 ms - corresponding to a measurement speed of 500 000  readings/s - and transferred to a control PC.
Easy ACLR measurements
The frequency selective power sensor is perfect for adjacent channel leakage ratio (ACLR) measurements, which are frequently required in mobile communications. The ACLR measurement function is accessible from the web GUI and automatically sets one of the predefined 3GPP or LTE filters. The R&S®NRQ6 achieves an ACLR performance of typically –63 dBc for a 20 MHz LTE signal at –20 dBm.
Easy operation
Intuitive web GUI
The R&S®NRQ6 is connected to the LAN via a PoE+ switch. It includes an integrated web server. The intuitive web GUI can be operated from any web browser.
Diverse autoset functions
Diverse autoset functions are available to simplify configuration of the main measurement parameters. The measurement frequency and signal bandwidth are automatically determined and set. As a result, even unknown signals are detected and average power is measured accurately.
Depending on the input level, the 30 dB RF input attenuator is automatically switched on or off to configure the optimal power measurement range.
The trace mode also offers autoset functions. For example, the time scale (x-axis) and the power scale (y-axis) can be optimally configured. A trigger is set automatically, ensuring stable display of the measured signal.
Automatic frequency tracking
A frequency tracker automatically sets the center frequency to facilitate measurements on narrowband signals with varying center frequency. This ensures that the measured signal is always within the selected measurement bandwidth.
Spectrum display for signal check
Since power measurements are performed only in the set frequency range (defined by the center frequency and bandwidth), the settings must be checked to make sure they are correct. The signal check function provides a graphical display of the measured signal's spectrum and the set bandwidth. Users can see at a glance if the measured signal is within the set frequency range.
Hardware interfaces for user convenience
The R&S®NRQ6 can be easily integrated into a test system. Remote operation is possible via LAN and USB. The trigger I/O port can accept an external trigger signal or distribute an internally generated trigger signal to other R&S®NRQ6 power sensors. An external LO signal can be fed to one of the R&S®NRQ6 power sensors, or the internal LO signal can be output and distributed to the other sensors. The R&S®NRQ6 has a reference I/O port, e.g. for applying an external reference signal, and a sample clock I/O port.
Applications
TX power calibration
To calibrate a DUT's transmit power, it is necessary to measure the frequency response at higher levels and the linearity down to minimum levels. The R&S®NRQ6 performs both measurements. The sensor not only stands out due to its high-precision power measurements, it also features excellent linearity of 0.02 dB. The R&S®NRQ6 is a compact, single-device solution for calibrating transmit power. No additional instruments or components such as a splitter and spectrum analyzer are needed. The sensor can be directly connected to the DUT; no cable is required. This solution provides better stability, lower mismatch and higher accuracy.
Band-limited power measurements on multistandard radios (MSR)
The R&S®NRQ6 can perform band-limited power measurements, i.e. it can measure the power on a selected transmission channel with a bandwidth up to 100 MHz, independent of neighboring channels. Band-limited power measurements can also be performed on base stations that support multiple mobile communications standards (MSR base stations), even if the user wants to measure only one standard.
Results of an example multichannel phase difference measurement with one R&S®NRQ6 as master and eight R&S®NRQ6 as slaves.
Calibration of multiple active antenna modules for beamforming
The synchronous phase coherent measurements (option R&S®NRQ6-K3) are based on a master/slave relationship between two or more R&S NRQ6. The master forwards the local oscillator signal (LO) and its clock signal (CLK) to the slave(s) and triggers the slave(s). All measurement results are performed relative to the master. A calibration step before the first measurement helps eliminate the resulting group delay in the slave measurements. This is a simple and ideal solution for calibrating multiple active antenna modules for beamforming applications.
High measurement
Every diode based power meter works without band limitation in the specified frequency range. This feature makes the sensors very flexible, but has a significant impact: the noise contribution. Precise measurement of low-power signals requires averaging of multiple measurement samples and this increases the measurement time. The diode based power meter technology is mature, and therefore only limited product innovations are possible.
Precise and fast measurement of very low power signals below –30 dBm was not possible until now. The receiver technology based R&S®NRQ6 has significantly increased the measurement speed for low-power signals.
Thank you.
Your request was successfully sent!
We will get in touch with you soon.
Your Rohde & Schwarz Team
Thank you.
Your request was successfully sent!
We will get in touch with you soon.
Your Rohde & Schwarz Team
Thank you.
Your request was successfully sent!
We will get in touch with you soon.
Your Rohde & Schwarz Team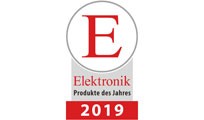 ---
---
---
Downloads