Webinar: Unleashing 5G mm-waves – a test & measurement perspective
Rohde & Schwarz webinar from June 11, 2014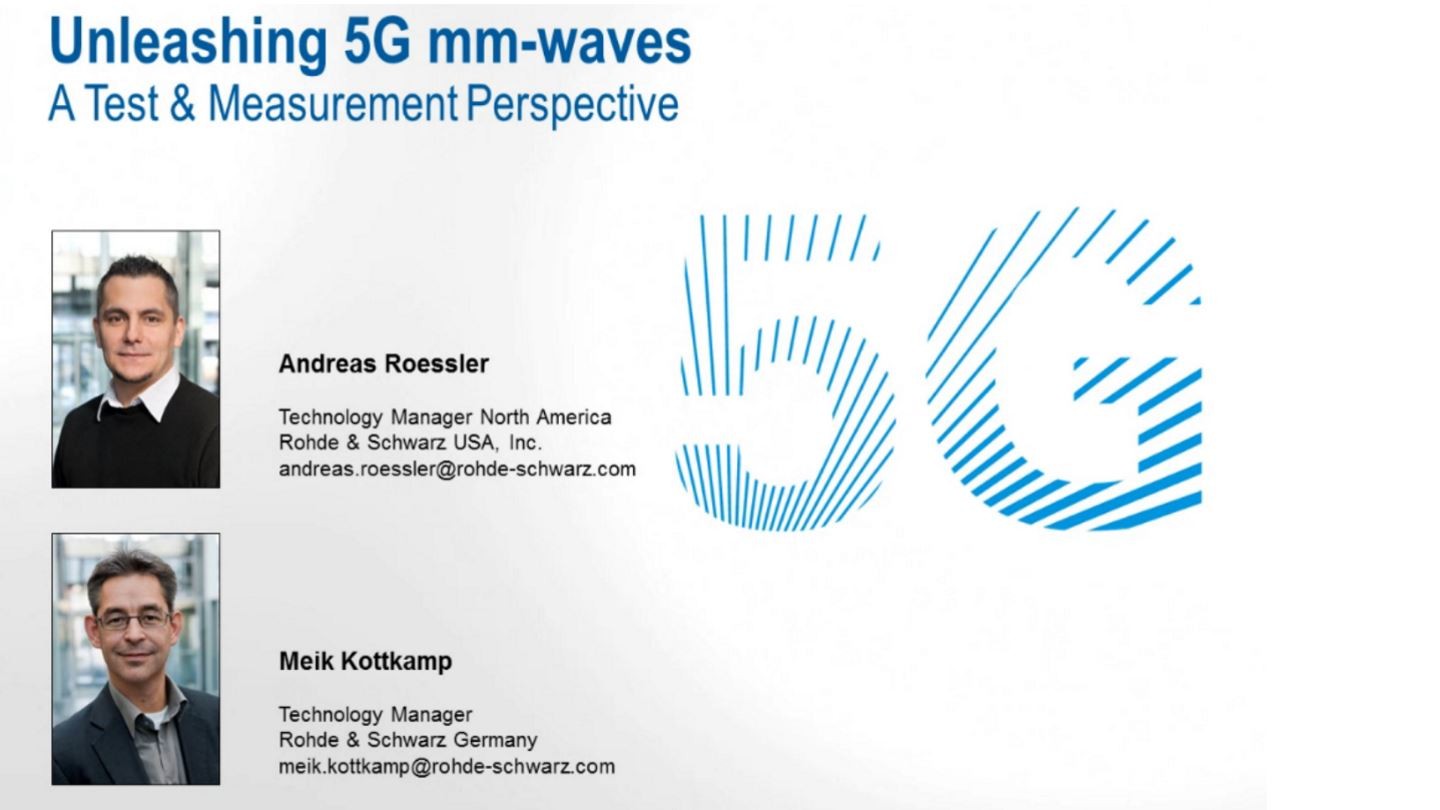 In the past 12 months, research around 5G wireless communications has gained significant momentum. Aspects discussed include how to define the overall use cases and constituent technology elements in order to fulfill the anticipated demanding requirements. At present, neither frequencies nor bandwidths have been decided on, and it is still unclear as to what a potential new physical layer may look like.
But it seems obvious that 5G will require, among other things, higher frequencies and bandwidths to accommodate the anticipated capacity. This poses a challenge for transceiver components such as filters, mixers and amplifiers. To design these components and later integrate them into an mm-wave transceiver, adequate test and measurement solutions are essential.
This webinar discusses the associated test and measurement aspects and challenges that have been identified, and demonstrates initial measurement solutions.
Attendees will learn:
Status of worldwide 5G research activities
Requirements and technology options for 5G
Challenges and available solutions from a test & measurement perspective