Social Media Lounge
Rohde & Schwarz YouTube Channel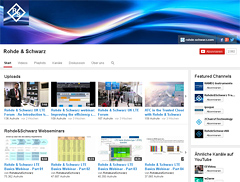 Do you want to learn more about LTE basics or the features of our latest products? Our official YouTube channel contains interesting material.
Explore the channel and subscribe so that you will be notified of every new video.
Twitter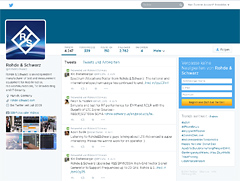 Get the facts in 140 characters or less: Official news from Rohde & Schwarz and other interesting items on the Internet about our business surroundings, job openings, latest application cards and white papers, new videos, events. etc.
Join the conversation!
Facebook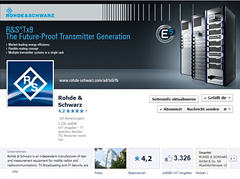 Like the official Rohde & Schwarz site on Facebook and learn more about new products, events, upcoming webinars and application videos.
Connect with the community.
Contact us
---
RSS-Feeds
Stay informed about various topics with our Rohde & Schwarz RSS Feeds.
News Feed