Date
14-Oct-2020 - 16-Oct-2020
Starting at 09:00 - 17:00
Country
Romania, Romaero s.a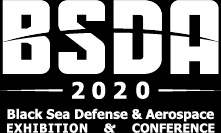 BSDA
Black Sea Defense, Aerospace and Security International Exhibition
BSDA 2020 is the largest defense & aerospace exhibition held in the Black Sea region.
BSDA brings together worldwide exhibitors, specialized visitors and official military delegations around the world.
BSDA offer exhibitors, and also visitors, various services in order to help them to develop their commercial opportunities.
BSDA is not just an exhibition, but the best platform to showcase in life-size and live demos numerous equipment and systems, make presentations during our conferences and workshops.