Date
06-Apr-2021 - 09-Apr-2021
Country
Brazil, Rio de Janeiro , Riocentro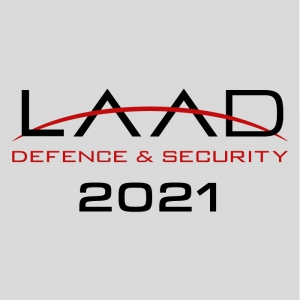 LAAD 2021
Latin America's most important defense and security fair.
LAAD Defense and Security 2021 is an international trade fair that covers a wide range of defense and security: navy, army, air force, public and corporate security.
Why attend LAAD?
Parallel Events: ordinary meetings of major public institutions.
International defense and security links.
Presence of authorities from the Armed Forces, Police Forces and Special Forces.
Program of official delegations: Defense and Security Authorities from Brazil, Latin America and more countries are invited to LAAD.
Join us at the 12th edition of the largest and most important Defense and Security Fair in Latin America in April 2021!
Opening times:
6 - 8 April: 10:00 - 18:00
9 April: 10:00 - 17:00