Date
12-Nov-2019 - 14-Nov-2019
Starting at 09:00 - 17:00
Location
Australia, National Convention Centre Booth 46a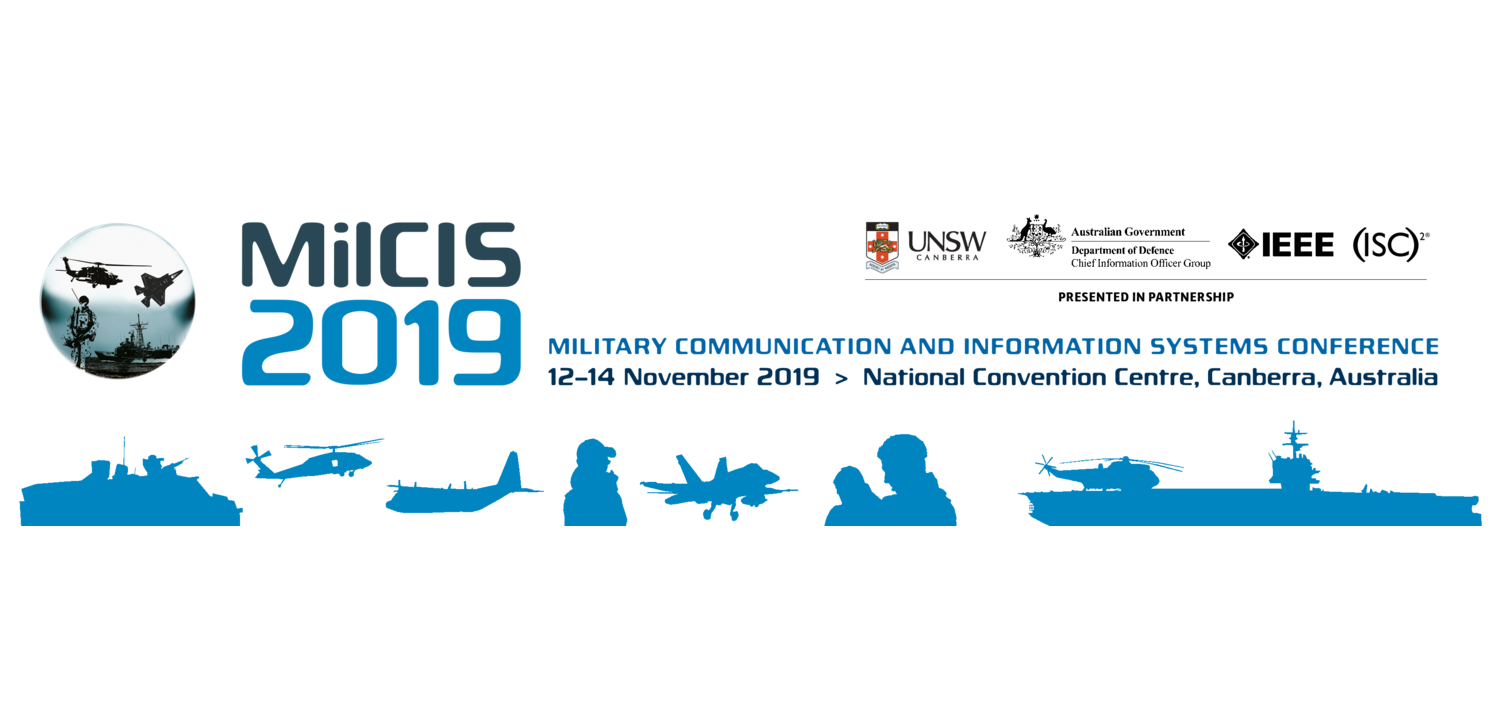 MilCIS 2019
MilCIS is a unique opportunity for those investing in government and military communications and information systems.
MilCIS is the only Australian conference that focuses strategically on the crucial technologies, products, systems and services associated with military communications and information systems.
MilCIS has two major components: The MilCIS Expo and the MilCIS Conference:
•MilCIS Expo attendees must register to attend but have complimentary access to the MilCIS Exhibition Hall and to the MilCIS Expo presentations that run throughout the conference in the Royal Theatre. MilCIS Expo attendees DO NOT have access to the presentations in the conference parallel sessions, daily catering, nor the conference dinner.
•MilCIS Conference delegates pay the relevant conference registration fee and have full access to all conference presentations (five parallel streams including the Expo presentations in the Royal Theatre), daily breakfast and lunch product sessions, the exhibition hall, daily conference morning/afternoon teas and lunches, and the conference dinner.
Come visit Rohde & Schwarz at MilCIS 2019, Booth 46a