Set 10:2:2 format for special slot in 5G
Question
How can I set the special slot format in 5G NR measurement application for TDD.
Answer
The slot format can be changed under Meas Config-> Radio Frame Config-> Slot Config
In the column Slot Format you can set the fomat according to the 3GPP 38.211, table 4.3.2-3(See below)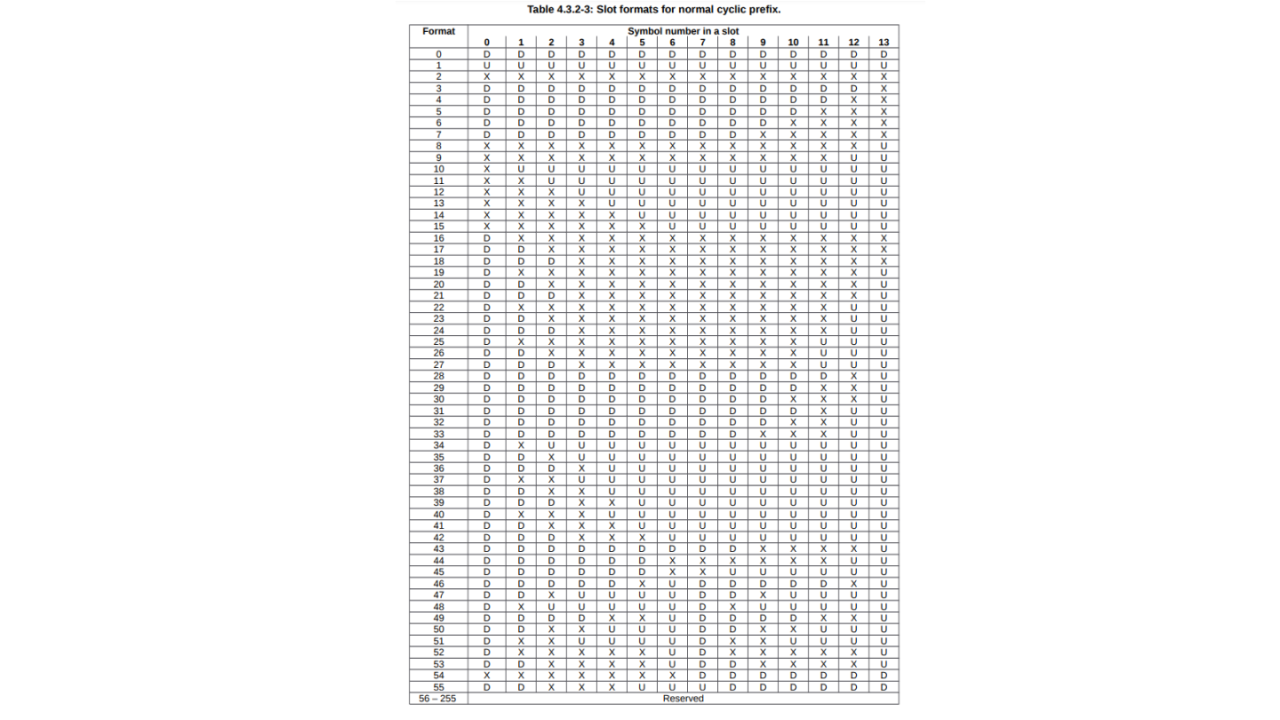 After having a look into the table the 10:2:2 Format can be set with the format 32.
When inserting the slot format in the 5G NR measurement application the slot format preview is shown as seen below.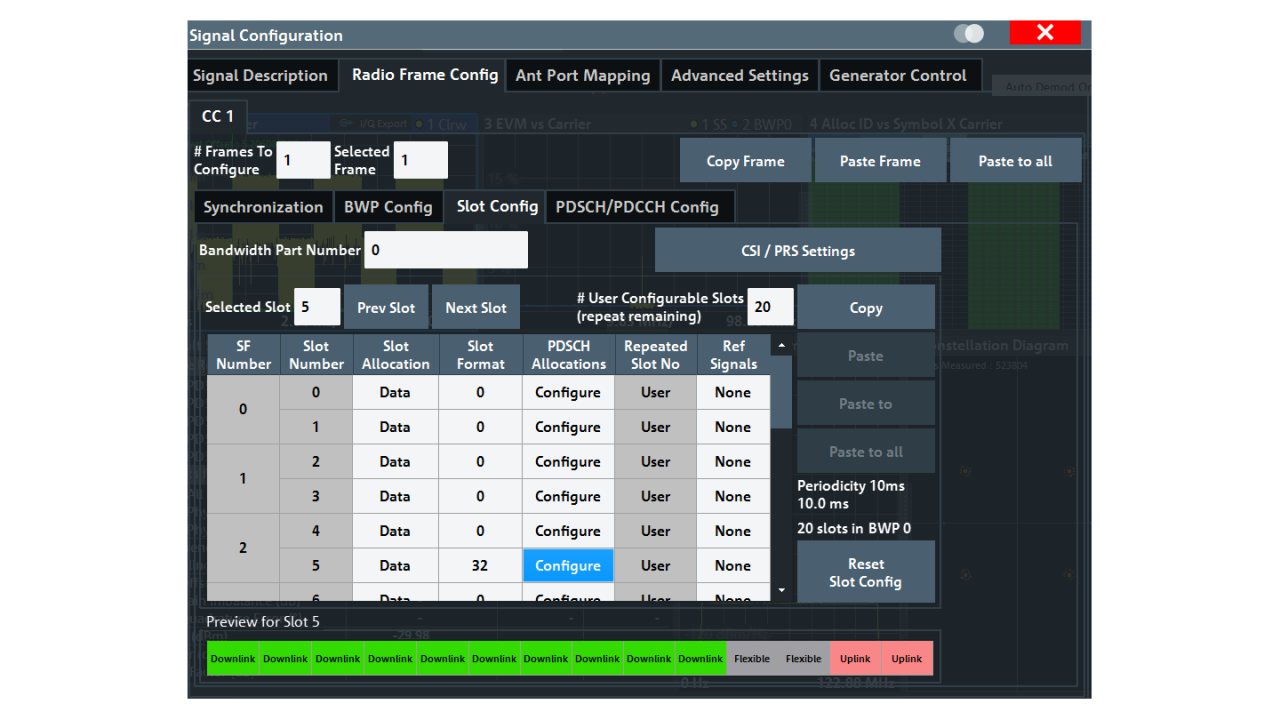 09/2022
References:
3GPP 38.211 Spec:
https://panel.castle.cloud/view_spec/38211-f10/
FSV3K 5G NR User manual:
https://scdn.rohde-schwarz.com/ur/pws/dl_downloads/pdm/cl_manuals/user_manual/1178_9249_01/FSV3_K144_5G_NR_DL_UserManual_en_09.pdf