Solid-state power amplifiers
Amplify Ku-band signals for satellite uplinks with unprecedented signal quality and efficiency.
Solid-state amplifiers outperform competing technologies. Traveling wave tubes have a significantly longer boot time and, since the tube is an inherent a single point of failure, an unpredictable lifespan. Rohde & Schwarz uses innovative, in-house amplifier technology to raise performance expectations. It is redefining how adaptive linearization improves signal fidelity and amplifier performance. This adaptive linearization works with both L-band or Ku-band input signals.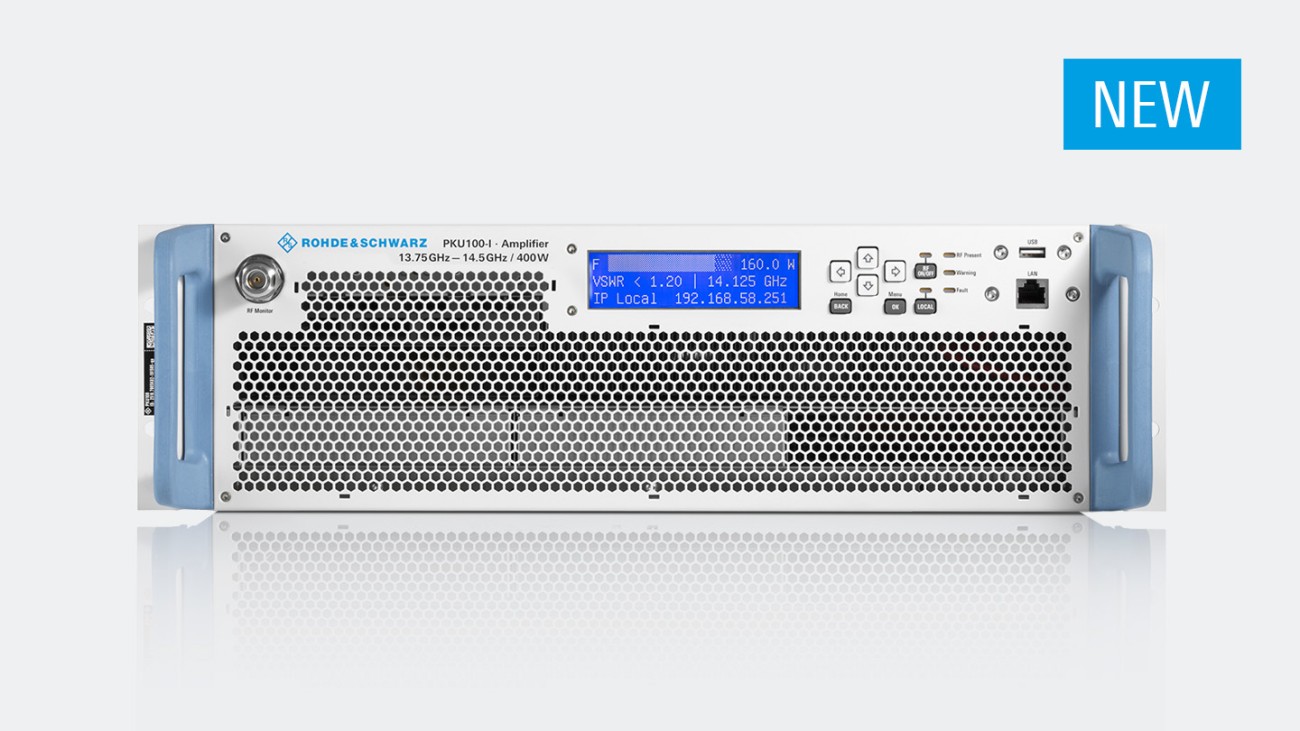 R&S®PKU100
The new R&S®PKU100 solid-state power amplifier for Ku-band satellite uplink applications is available as an indoor and outdoor model. Based on solid-state technology, these amplifiers offer adaptive linearization to improve shoulder attenuation at the amplifier output. All amplifiers feature a previously unattained efficiency and compact form factor.
Frequency range from 13.75 GHz to 14.5 GHz
400 W in only 3 HU and weighing only 18.3 kg
High peak efficiency of > 20 %
Request information
Do you have questions or need additional information? Simply fill out this form and we will get right back to you.