News Search
Find newsworthy headlines from Rohde & Schwarz, including technical articles, press releases, NEWS magazine articles, and more.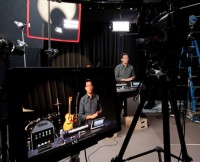 19-Oct-2017 | Press Release | Broadcast and Media
LinkedIn Learning upgrades live production workflow with Rohde & Schwarz VENICE 4K and HD/SD video servers
For more than 20 years, LinkedIn Learning (formerly known as Lynda.com) has produced thousands of hours of high-resolution video tutorials for its more than 7,000 courses for business, software, technology and creative skills. To keep up with the ever-increasing demand, producers with the LinkedIn Live Action Production team knew they needed to streamline and upgrade their workflow to record and distribute such copious quantities of content in 4K and HD video.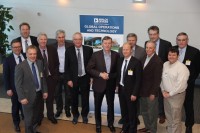 12-Jun-2017 | Press Release | Corporate
Rohde & Schwarz and Analog Devices reinforce their long-term relationship
For more than 30 years, Rohde & Schwarz , one of the world's leading manufacturers of test and measurement, communications and broadcasting equipment, has been productively collaborating with Analog Devices, the leading global high performance analog technology company. With the signing of a new global procurement agreement, the two companies have given their relationship a new contractual foundation, ensuring a solid platform for current and future business.