Case Study
The SOVERON® airborne family and the A400M
The only military airborne radio that meets civil aviation certification requirements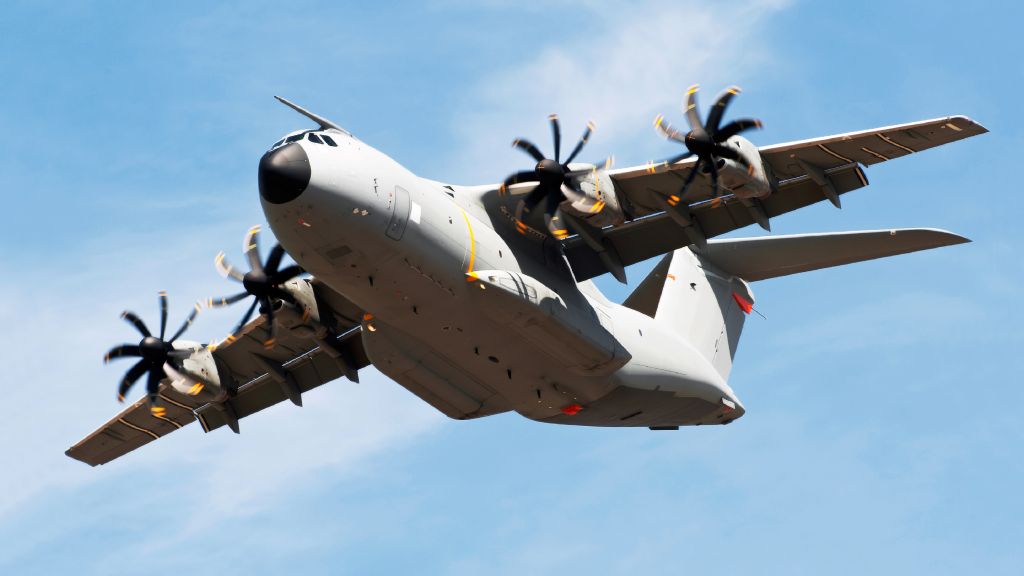 The platform
The Airbus A400M was launched in May 2003 to respond to the combined needs of seven European Nations regrouped within OCCAR (Belgium, France, Germany, Luxemburg, Spain, Turkey and the UK), with Malaysia joining in 2005. The A400M made its first flight on 11 December 2009.
The A400M flies with Rohde & Schwarz military airborne radios.
Customer situation and requirement
The A400M is an advanced, proven and certified airlifter, combining 21st century state-of-theart technologies to fulfil the current and upcoming needs of armed forces and humanitarian organizations. It combines the capability to carry strategic loads with the ability to deliver even into tactical locations with small and unprepared airstrips and can act as a frontline-tanker. The multirole aircraft furthermore supports paratrooper deployment, transport and air-to-air refueling capabilities.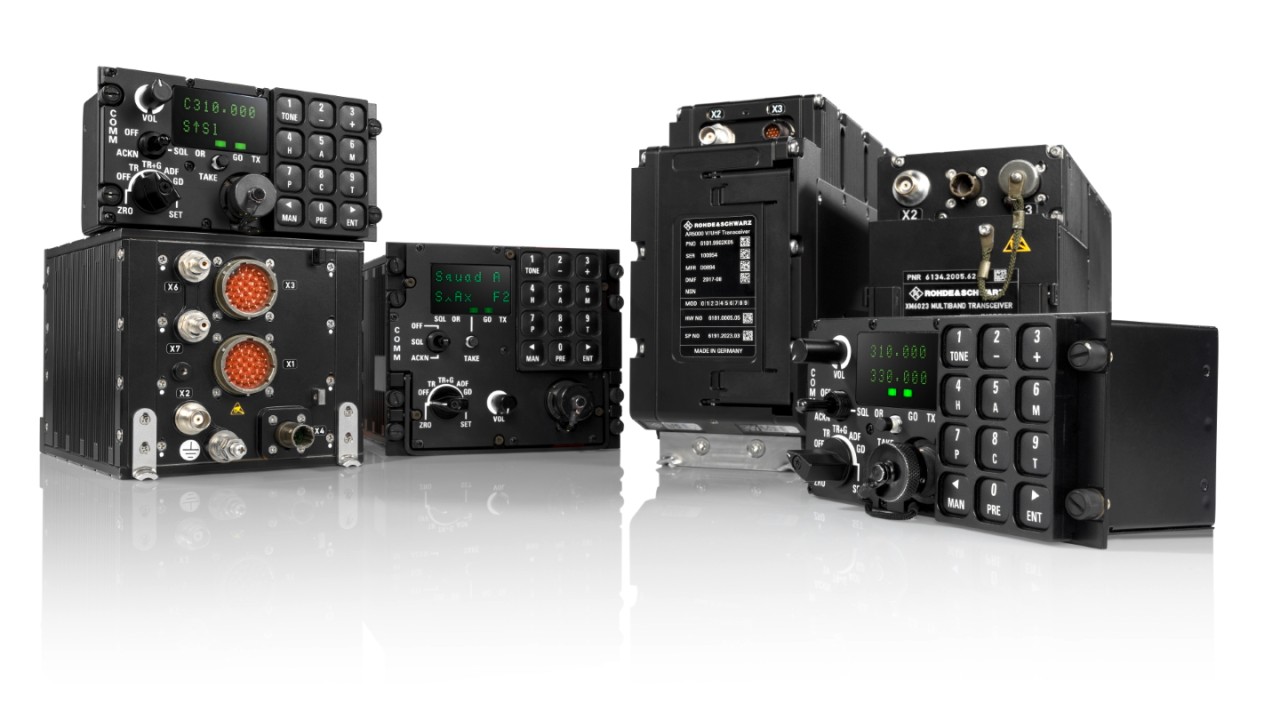 Our Rohde & Schwarz solution
Rohde & Schwarz is THE communications supplier for all Airbus A400M aircraft with its software defined radios (SDR) of the SOVERON family of airborne transceivers. Each aircraft is fitted with four VHF/UHF transceivers.
Rohde & Schwarz is the only provider of military airborne radios, which meet the civil aviation certification requirements of the European Aviation Safety Agency (EASA). Military aircraft can only be certified and operated without restrictions when they fulfil both military and civil requirements.
The SOVERON® airborne radio family is the product of decades of experience, especially in design and development.
Results and achievements
Rohde & Schwarz, as the only provider of military airborne radios that meet the civil aviation certification requirements of the EASA, provides an airborne transceiver, which uses state-of-the-art communications methods that were standardized throughout NATO, including frequency-hopping techniques and NATO cryptology.
This unique transceiver from the SOVERON® airborne software defined radio family has been SECAN and BSI certified to allow secure communications up to NATO secret. By means of software downloads, the transceivers can already implement important functions required during a mission. This ensures that the A400M transport aircraft can be used in international air space under network centric warfare conditions. Almost 8,500 SDRs from the SOVERON® airborne transceiver family are in use worldwide on over 70 different airborne platforms.
If you have any further question please contact us.
The R&S SOVERON® product family
The SOVERON product family consists of excellent perforing airborne transceivers for airborne communications. As part of the family, the R&S MR6000A SDR has excellent characteristics that maje it suitable for applications in military and civil environments including all types of airborne platforms such as helicopters, transport aircrafts , jets and unmanned aeriaal vehicles.
Apple and (ii) are not considered part of a free program is a derivative of it, either verbatim or with modifications and/or translated into another language. Section 2.2. The Source Code version remains available even if the required attribution is deemed too intrusive.