Applications & White Papers - Positioning & Navigation
LTE Location Based Services (LBS) involve the process of determining where a device is located. Global Navigation Satellite System (GNSS) based solutions are highly accurate and the technology of choice for absolute position accuracy, providing the device has a good line-of-sight, but this is not always the case. A device can be in a highly dense urban environment with reduced satellite visibility or indoors with very low signal levels.

These limitations of GNSS systems have meant that LTE cellular based alternatives have been developed within 3GPP Release 9 and onwards.

They are described in this white paper.

Testing global navigation satellite system (GNSS) receivers can be done easily, reliably and cost-efficiently by using the R&S®SMBV100A vector signal generator. This GNSS simulator can generate GPS, Glonass, Galileo, and BeiDou signals for up to 24 satellites in real time.

This application note explains how to perform automated receiver tests using the R&S®SMBV100A. The presented tests include TTFF, sensitivity, and location accuracy measurements, moving receiver and interference tests, and many more. Basic remote control examples are provided for the individual tests to ease programming. This application note further includes a short guide for parsing NMEA data.

The R&S®SMBV100A is both, a versatile general-purpose vector signal generator and a powerful GNSS signal simulator. It can simulate up to 24 satellites in realtime for testing GNSS receivers flexibly, reliably, and cost-efficiently.

The R&S®SMBV100A supports receiver testing under realistic conditions by offering features such as obscuration simulation and automatic multipath generation. Out of a multitude of possible test scenarios – with predefined or user-specific settings – this application note presents some examples to give an impression of the instrument's capabilities.

The vector signal generator and GNSS simulator R&S®SMBV100A is remote-controllable in realtime and can therefore be implemented into a dynamic HIL environment. The HIL simulator can dictate position coordinates, kinetic parameters, and vehicle attitude information based upon which the R&S®SMBV100A updates the simulated receiver movement in realtime.

This application note presents background information and details about operating the R&S®SMBV100A in HIL applications.

Satellite Navigation became quite common during the recent years. In addition to the established U:S: GPS system, China has develloped its own navigation system called BeiDou. Since BeiDou receivers are not yet wide spread on the market, this MATLAB based application can be used to analyze and process BeiDou signals. The free application enables and demonstrates remote operation of Rohde & Schwarz instruments using SCPI commands and attribute based drivers directly out of MATLAB scripts and functions.

The R&S®CMW500 and R&S®SMBV100A are the ideal team for motor vehicle type approval testing of your eCall and ERA-Glonass cellular modems and their GNSS receivers in line with the (EU) 2017/79 regulation.

A GPS L1-frequency signal is recorded using a receiver such as an R&S®TSMW or an R&S®FSV. Then the I/Q data is stored via the digital I/Q interface on an R&S®IQR device. Playback is realized using an R&S®SMBV signal generator that is also connected to an R&S®IQR via a digital I/Q interface.
Positioning & Navigation - Test and Measurement Solutions
Want to learn more?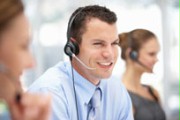 Thank you.
Your request was successfully sent!
We will get in touch with you soon.
Your Rohde & Schwarz Team
Thank you.
Your request was successfully sent!
We will get in touch with you soon.
Your Rohde & Schwarz Team