Challenges - Positioning & Navigation
Checking the weather forecast during breakfast or finding your way through rush hour traffic are just two examples of apps that allow smartphone users to benefit from location based services (LBS). How do these apps manage to find the phone's exact position so quickly?
LBS applications
LBS is a growing market segment involving determining the location of a mobile device for either emergency services applications (E911, eCall) or commercial applications (social media – RCS, mapping, geo-based advertising). Increasingly sophisticated smartphones, high-speed data rates via LTE and consumer demand for 'always-on' interaction means that the number and type of LBS applications will expand massively over the coming years. The growth of LBS as an industry increases the demand for a scalable LBS test solution that can address all LBS test segments (R&D, protocol conformance, RF minimum performance and OTA) and support the positioning techniques and protocols deployed by mobile network operators.
GNSS-based positioning
The primary method for determining location relies on satellites in space as part of a global navigation satellite system (GNSS). The most commonly known GNSS is GPS, which is operated and maintained by the US government. However modern devices simultaneously support multiple GNSS constellations (e.g. GPS and Glonass) to increase the number of visible space vehicles. Additional GNSS constellations such as Galileo and BeiDou are under development, further adding to the complexity of GNSS-based testing.
GNSS receiver tests can only be conclusive when they are performed under controlled, repeatable and realistic conditions. This is why positioning devices are typically tested and characterized using a GNSS simulator. A GNSS simulation must take into consideration the satellite constellation itself (in terms of proper simulation of the satellite orbits), the signal propagation characteristics, the characteristics of the receive antenna and the receiver environment. Realistic modeling of user movement, taking into consideration vehicle attitude, is also part of the simulation process. Interfering and jamming signals need to be generated to simulate an environment that is close to reality.
Positioning in critical environments: assisted GNSS (A-GNSS)
Assisted GNSS (A-GNSS) is used by mobile devices to enhance performance by providing a faster time to first fix (TTFF) and improved sensitivity. In A-GNSS, the cellular network assists the GNSS receiver by providing assistance data for the visible satellites. The assistance data can be exchanged between the wireless network and the device either over control plane (C-plane) using the control channels and signaling as defined by 3GPP (LPP, RRLP or RRC) or over user plane (U-plane) via an IP channel using SUPL (secure user plane location) defined by the Open Mobile Alliance (OMA). The assistance data also varies depending on the GNSS and the wireless standard being used, such as LTE, WCDMA or GSM.
To ensure that a mobile device with an A-GNSS receiver operates properly and is compliant with the relevant 3GPP and 3GPP2 specifications, the test solution must be capable of supporting all wireless and GNSS standards in one box.
Network-based positioning
LTE enhancements include the support of network-based positioning estimation; new reference signals known as positioning reference signals (PRS) have been introduced. The mobile device measures the observed time difference of arrival (OTDOA) of PRSs from multiple eNBs and reports these measurements back to the network for position estimation. The technology behind LBS is complex and diverse due to the available position determination techniques: satellite-based, network-based or hybrid. Adding to this complexity is the number of available GNSS constellations (GPS, Glonass, BeiDou, Galileo, etc.) and protocols for A-GNSS data exchange (LPP, RRLP, RRC) over both the C-plane and the U-plane.
Hybrid positioning
Environments with restricted performance require a combination of different positioning techniques such as A-GNSS and OTDOA/eCID to calculate the position. Hybrid positioning can be used to combine satellite-based and network-based positioning methods to determine the position (first fix) if a single positioning method such as A-GPS, A-Glonass, A-BeiDou, OTDOA or eCID is not sufficient to get a position.
Test and measurement solutions from Rohde & Schwarz
Rohde & Schwarz offers a wide range of testing solutions for all aspects of LBS to ensure that all components used in positioning work together seamlessly.
For GNSS receiver characterization, the R&S®SMBV100A, a full-featured and flexible vector signal generator, is the ideal choice. The R&S®SMBV100A offers various GNSS options, including GPS, Glonass, Galileo and Beidou, which can be individually combined to fulfill required testing needs. This solution makes it easy to simulate realistic conditions like atmospheric influences, multipath propagation and signal obscuration due to buildings, antenna patterns and vehicle movement.
The R&S®TS-LBS test system provides complete test coverage of location based services, from R&D to conformance. It covers all major wireless 3GPP standards such as GSM, WCDMA and LTE and addresses each of the modern positioning technologies, including A-GNSS, OTDOA/eCID, hybrid, as well as control plane and user plane, field to lab and position calculation. The R&S®TS-LBS is a fully automated conformance test system supporting validated protocol conformance, minimum performance and carrier acceptance test cases in design, precertification and type approval environments. Based on the multistandard-capable R&S®CMW500 wideband radio communication tester and the R&S®SMBV100A GNSS simulator, the R&S®TS-LBS is a scalable solution that can be adapted to any LBS testing needs.
Positioning & Navigation - Test and Measurement Solutions
Want to learn more?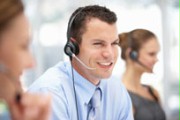 Thank you.
Your request was successfully sent!
We will get in touch with you soon.
Your Rohde & Schwarz Team
Thank you.
Your request was successfully sent!
We will get in touch with you soon.
Your Rohde & Schwarz Team