Rohde & Schwarz Webcast: HDMI 2.0 - Testing the New 6G Interface on Protocol and Physical Layer
Duration: 45 minutes

The new HDMI standard revision was created in order to support UltraHD resolutions of 3840 x 2160 pixel or 4096 x 2304 pixel at 50 Hz or 60 Hz, respectively. This webinar provides an introduction to the new technology. Additionally, and equally important, it will illustrate how the new protocol tests in accordance with the HDMI Forum's compliance test specification 2.0 can be performed. Furthermore, debugging and testing scenarios for the physical layer will be presented.
Attendees will learn:
The enhancements in the new revision of the HDMI 2.0 technology
The compliance testing procedures in line with the HDMI compliance test specification (CTS) 2.0
How protocol and physical layer measurements can be performed for the 6G technology with solutions
from Rohde & Schwarz
Prerequisites:
Basic understanding of HDMI or TMDS technology
Basic understanding of digital video processing
Who should attend:
Engineering and lab managers
Research and principal engineers
System-on-chip (SoC) designers
Software and protocol development engineers
Application and support engineers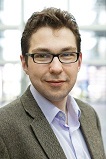 Trainer:
Harald Gsödl is a product manager in the Broadcasting Division of Rohde & Schwarz in Munich. He is responsible for video/audio test solutions for the consumer electronics industry. Harald joined Rohde & Schwarz in October 2005. Until 2007, he worked as an application engineer and was responsible for developing software applications, writing white papers and providing other supporting material for Rohde & Schwarz instruments. At the beginning of 2008, he joined the Broadcast T&M Product Management team, first located in Singapore and then in Munich. Harald holds a degree in electrical engineering from the Deggendorf Institute of Technology and an MBA in international management from the European School of Business (ESB) in Reutlingen. Since 2014 Harald has a teaching assignment at the Deggendorf Institute of Technology for measurement technology.
Related Products
---
Webcasts