EZ-17 with extra connector
Question
We have received the current probe EZ-17. What is the extra connector for? It hangs on a nylon rope.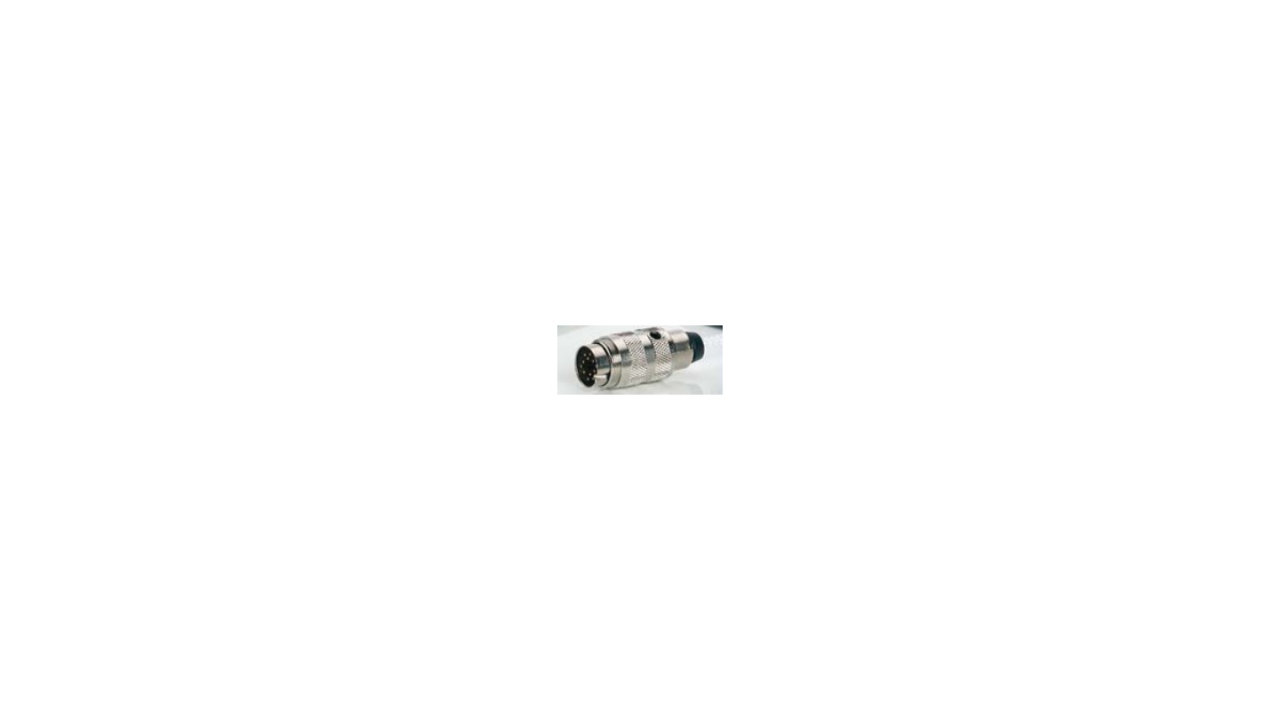 Answer
The nylon rope with the extra "Tuchel" connector was used for older Rohde & Schwarz EMI Receiver models. Those EMI Receivers have a "Probe / Code" socket to provide DC supply, but also for coding of the transducer factors, e.g. for current probes or antennas in 10 dB steps. In addition, the EMI Receiver is informed on the quantity to be measured (fieldstrength, current and voltage). EZ-17 is a passive transducer, but active transducers can be supplied from this socket.
The example below shows "Probe / Code" connector (number 14):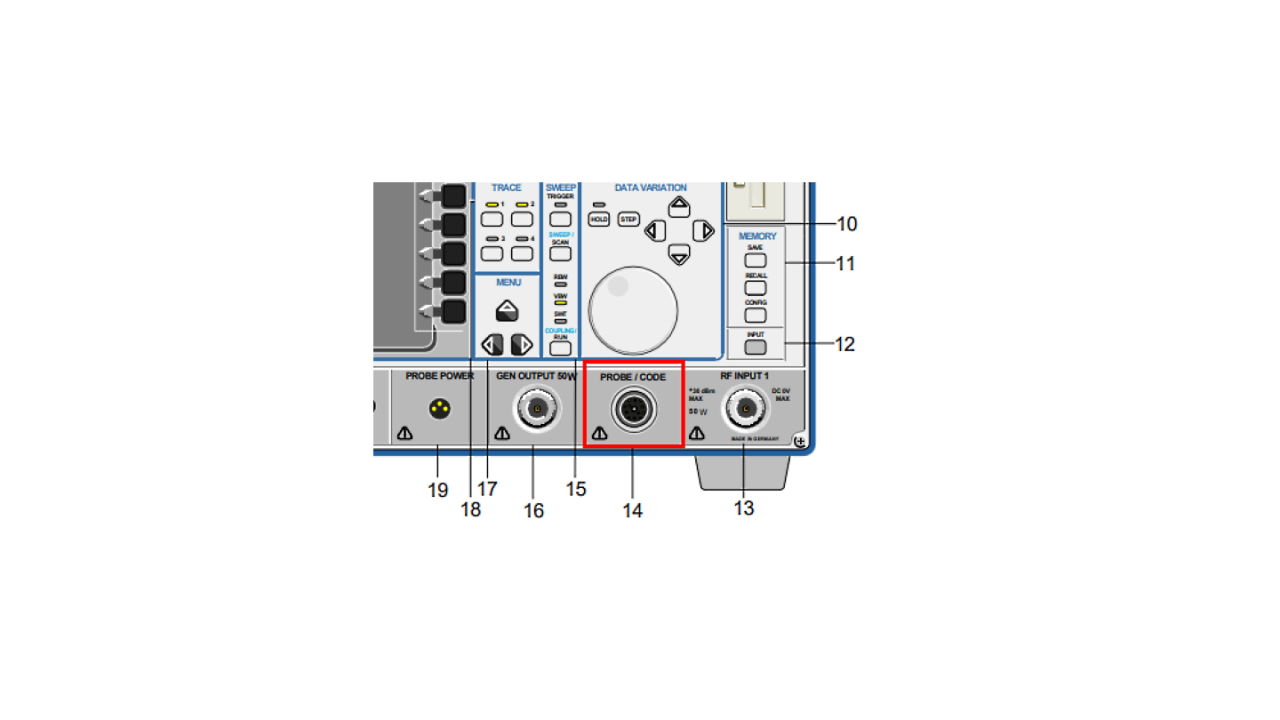 The "Probe / Code" socket is only available on older Receiver models. It is no more available on current EMI Receiver models. The reason is, it is recommended to enter the exact the transducer factors using the instrument Setup menu to achieve higher measurement accuracy.