Webinar: The power of testing IoT devices in all phases of the product lifecycle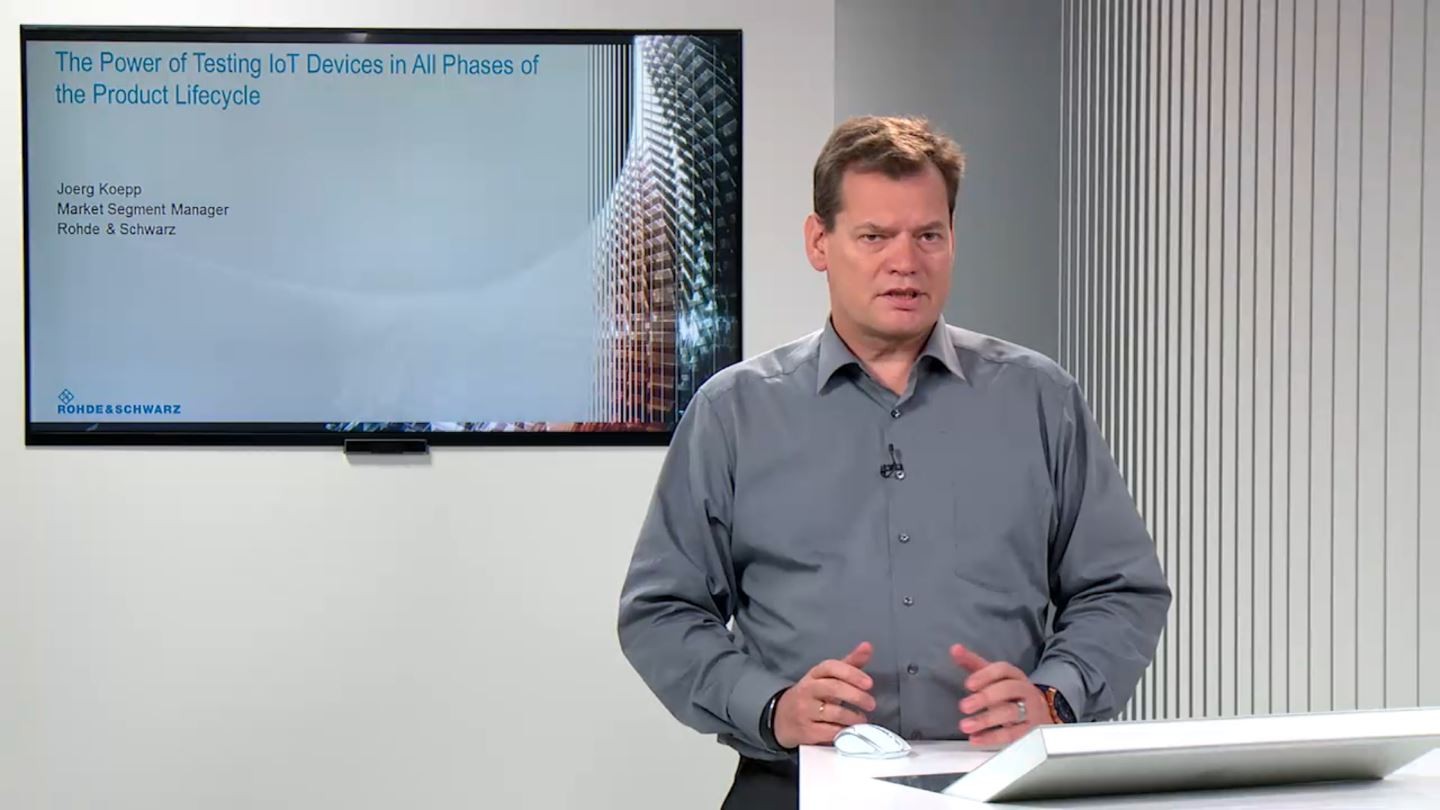 Billions of devices will be connected wirelessly to the Internet of Things (IoT). The industry is developing and deploying new communications technologies at a rapid pace in order to meet the specific needs of diverse IoT applications.
This webinar will bring some light into the jungle of wireless IoT technologies and related challenges. We will explain the value of testing in order to bring IoT applications to market as quickly as possible – with the desired quality and performance. Moreover, we will explore the need of testing to meet all applicable regulatory, standard and operator-specific requirements.
This webinar will give you some insight into how Rohde & Schwarz can help engineers to gain the full power of testing.
Attendees will learn:
Emerging wireless communications technologies enabling IoT
The most relevant testing requirements defined by standards organizations, regulators and operators
Effectiveness of accurate measurements in design, integration and production
Value of multilayer end-to-end testing of IoT devices