Search for Products
Find products for aerospace, defense, security, broadcast & media, networks & cybersecurity, and test & measurement.

R&S®HK309 Antenna
Overview Key factsThe extremely wide bandwidth plus the high sensitivity make the R&S®HK309 particularly suitable for reception tasks in communication, reconnaissance and measurements.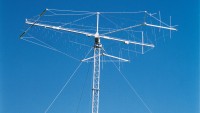 Monitoring antennas
Monitoring antennas for mobile and stationary use, providing complete coverage of the frequency range from 900 Hz to 40 GHz.