Search for Products
Find products for aerospace, defense, security, broadcast & media, networks & cybersecurity, and test & measurement.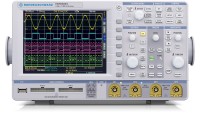 R&S®HMO3000
The R&S HMO3000 is the preceding model of the R&S RTC1000 Oscilloscope. Find manuals, drivers, firmware and software for the R&S HMO3000 here.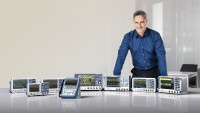 Digital oscilloscopes, MSO and handheld
Rohde & Schwarz oscilloscopes fit your requirements & your budget, from top value to top performance. Explore now and find the right model for your test demands.
HOO452/HOO454 Bandwith-Upgrade to 500 MHz for HMO3000 Series (HV452/HV454)
This is a discontinued product Please note the following successor product(s):HV452/HV454 Bandwidth-Upgrade to 500 MHz for HMO3000 SeriesOverview Key Facts Bandwidth Upgrade to 500 MHz for HMO3042 (400 MHz, 2 Channel): Option HOO452 Bandwidth Upgrade to 500 MHz for HMO3044 (400 MHz, 4 Channel): Option HOO454 Key FactsAll models in the HMO3000 series with 300 MHz or 400 MHz can be extended via software