News Search
Find newsworthy headlines from Rohde & Schwarz, including technical articles, press releases, NEWS magazine articles, and more.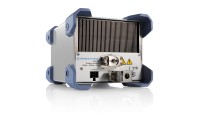 09-Nov-2020 | Press Release | Test & measurement
New Rohde & Schwarz System Amplifier Targets Microwave Device Manufacturers
As the market for mobile radio, IoT, satellite and radar applications grows, Rohde & Schwarz has introduced a new approach to the system amplifier challenge. With unprecedented output power, bandwidth and market-leading noise performance, the compact R&S®SAM100 offers users a unique proposition.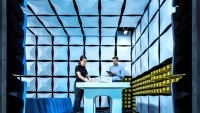 11-Jul-2022 | Press Release | Test & measurement
Rohde & Schwarz showcases its market-leading, reliable EMC test solutions at EMV in Cologne
At the EMC event EMV in Cologne, Rohde & Schwarz demonstrates a comprehensive range of EMC test and measurement solutions – ranging from standalone instruments and software to application-specific systems. As a highlight, the company unveils an important enhancement to the R&S ESW EMI test receiver, the new 1GHz bandwidth extension. The Rohde & Schwarz solutions are on display from July 12 to 14, 2022 at the Cologne exhibition center, hall 10.2, booth 112.