Demystifying 5G – Signal analysis of Verizon Wireless 5G waveforms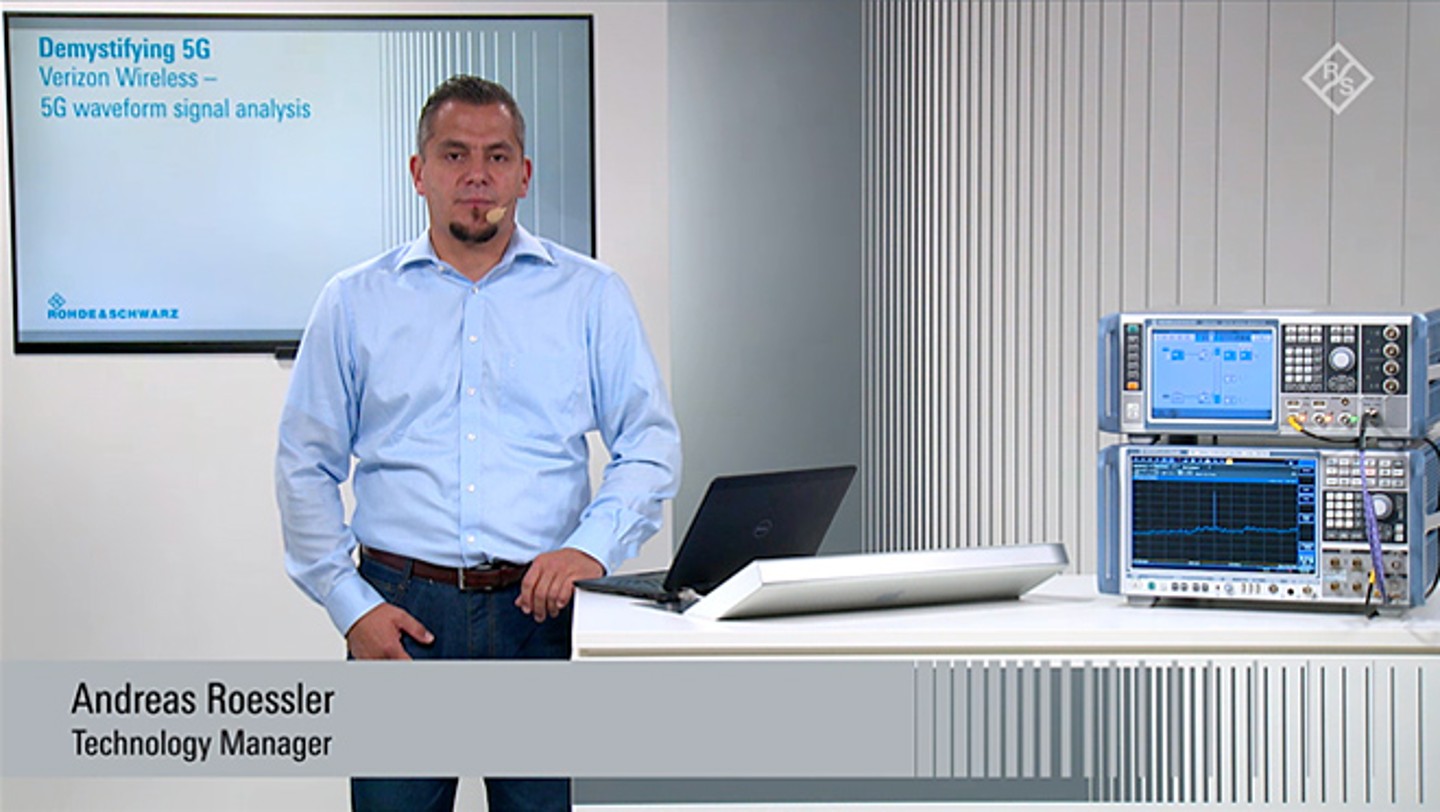 The analysis of a 5G signal following the Verizon Wireless 5G specification is demonstrated in this video. The R&S®SMW200A vector signal generator transmits a 28 GHz 5G signal that is captured with the R&S®FSW signal and spectrum analyzer. For postprocessing, the R&S®FS-K96PC OFDM vector signal analysis software from Rohde & Schwarz is applied.
The demystifying 5G video series discusses main topics related to 5G including requirements, timeline, potential frequency and waveform candidates.