Copy the entire database from old version of ELEKTRA to the latest version of ELEKTRA
Question
Can I copy the entire database from old version of ELEKTRA to the latest version of ELEKTRA?
Answer
Yes, you can do so during installation. During the installation, "Prepare Application Database" dialog will pop up which require user to select the installed a new database or copy data from another installed version.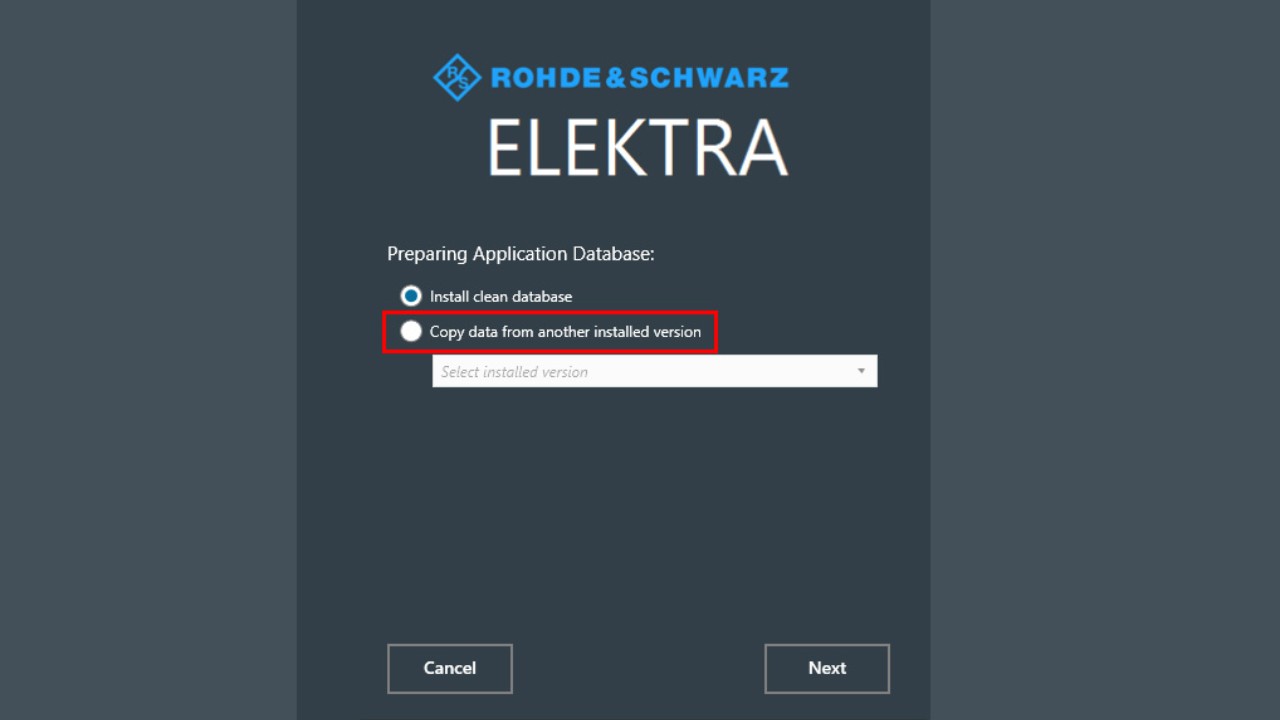 Select 'Copy data from another installed version" and choose the desired installed version database that you would like to copy. The new installed version will have the database copied from the selected version.
Another option is you can export all your tables, test, and templates from older version and import to the latest version. This can be done by using import and export feature in ELEKTRA.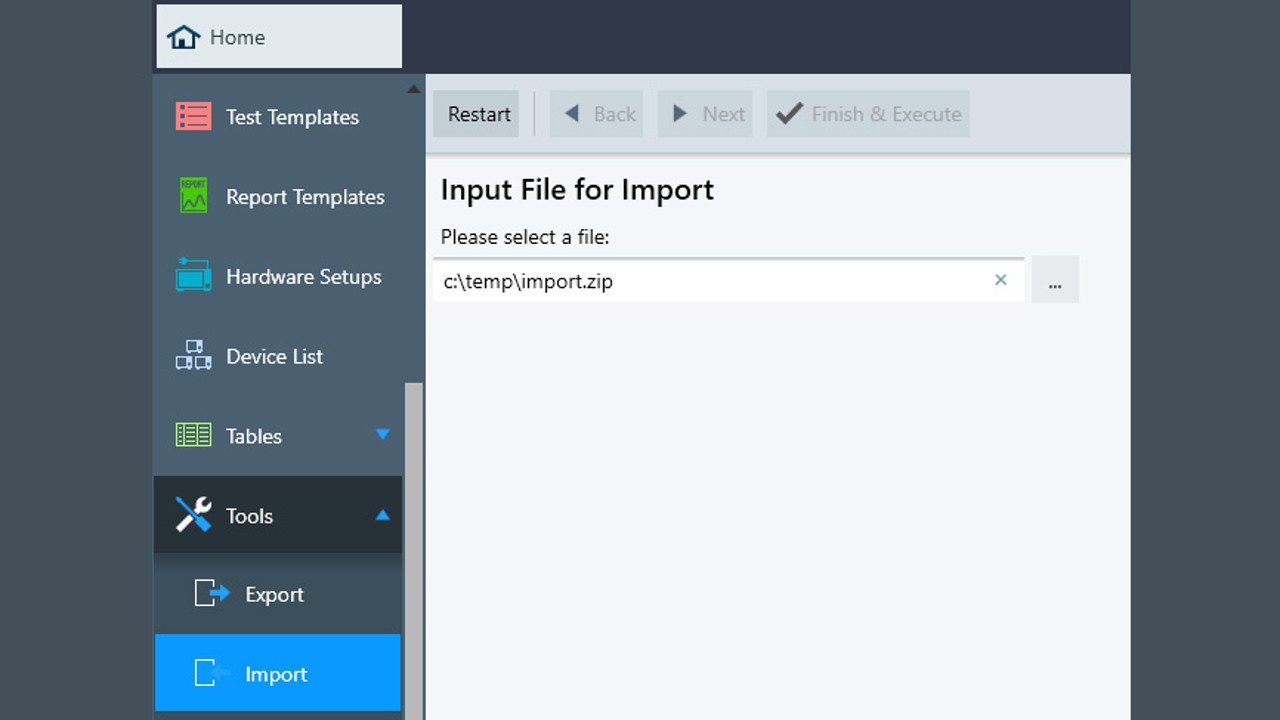 Please take note ELEKTRA does not support backward compatibility. User will not be allowed to import database from latest version of ELEKTRA to older version of ELEKTRA.