News Search
Find newsworthy headlines from Rohde & Schwarz, including technical articles, press releases, NEWS magazine articles, and more.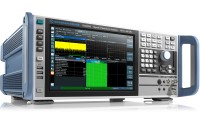 11-Apr-2019 | Press Release | Aerospace & defense testing
New R&S FSV3000 and R&S FSVA3000 spectrum analyzers – high-speed analysis for lab and production, ideal for 5G NR
Manufacturers of RF components, transmitters and modules are facing complex measurement tasks on wideband RF signals and tight time-to-market requirements. Especially with the advances of 5G NR technology, engineers need to analyze wireless communications signals in R&D and production with test solutions supporting 5G bandwidth and RF requirements. Rohde & Schwarz addresses these users with its new midrange signal and spectrum analyzers, the R&S FSV3000 and R&S FSVA3000.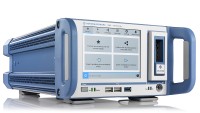 26-Mar-2020 | Press Release | Test & measurement
R&S IQW100 wideband I/Q data recorder enables field-to-lab tests with midrange equipment
The R&S IQW100 brings signals from the real world into the laboratory to simulate real-world test environments, used in combination with selected midrange R&S signal analyzers and generators. It follows the successful launch in 2018 of the high-end R&S IQW wideband I/Q data recorder supporting top-of-the range R&S equipment. The R&S IQW100 supports recording and replaying signals with bandwidths up to 200 MHz and sampling rates up to 250 MS/s.