R&S®RTM3000 - R&S®RTA4000 Spectrum Analysis and Spectrogram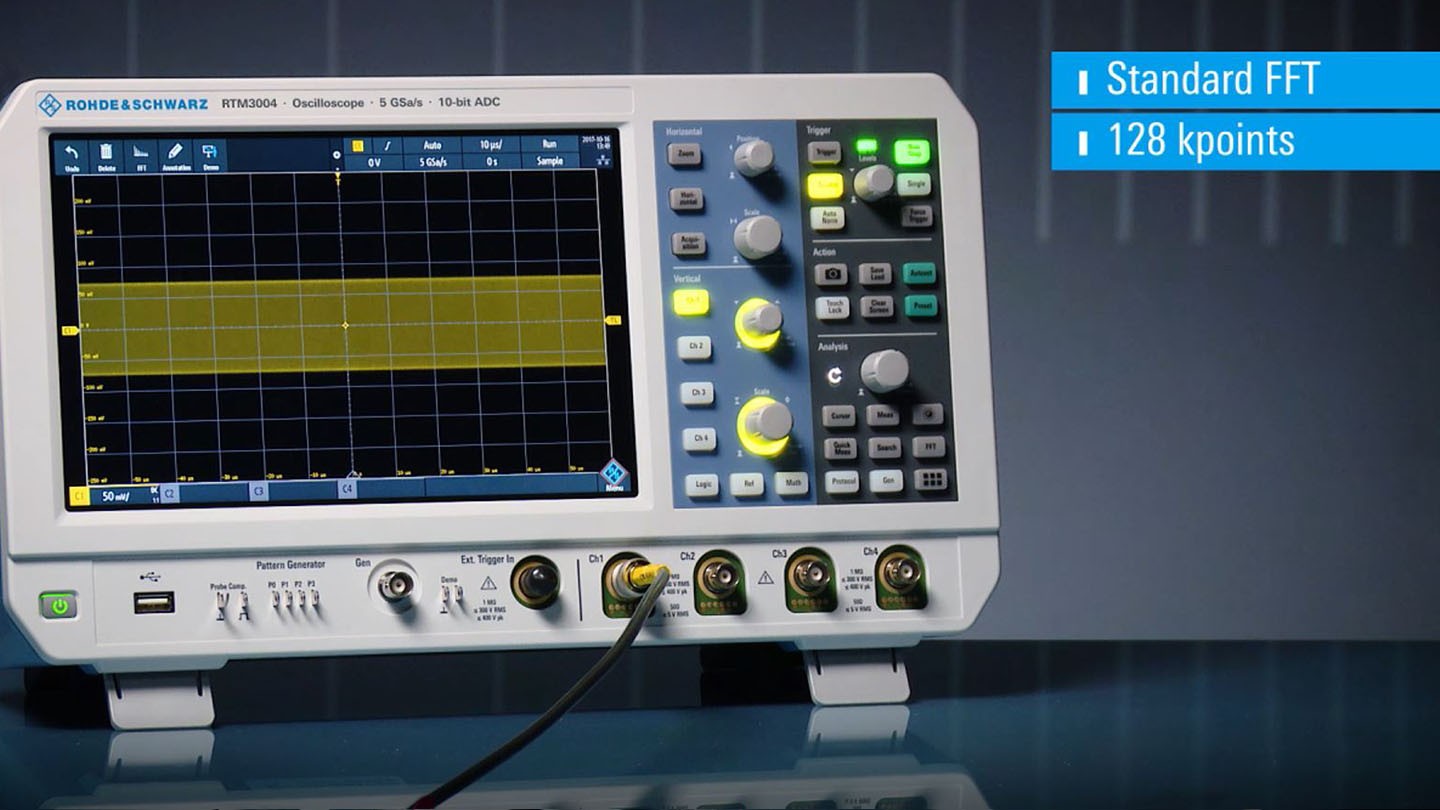 Difficult-to- find faults often result from the interaction between time and frequency signal. The The R&S®RTM-K18 spectrum analysis and spectogram option makes it easy to find such errors quickly.
Like on a spectrum analyzer, parameters such as center frequency and resolution bandwidth can be adapted to the specific mesaurement task and the oscilloscope automatically selects the optimum time domain settings. The hardware-implemented digital downconverter (DDC) reduces the spectrum to the components relevant for analysis, ensuring optimum performance and the fastest multi-domain analysis in this oscilloscope class.