NGeCall – an interesting application for IoT?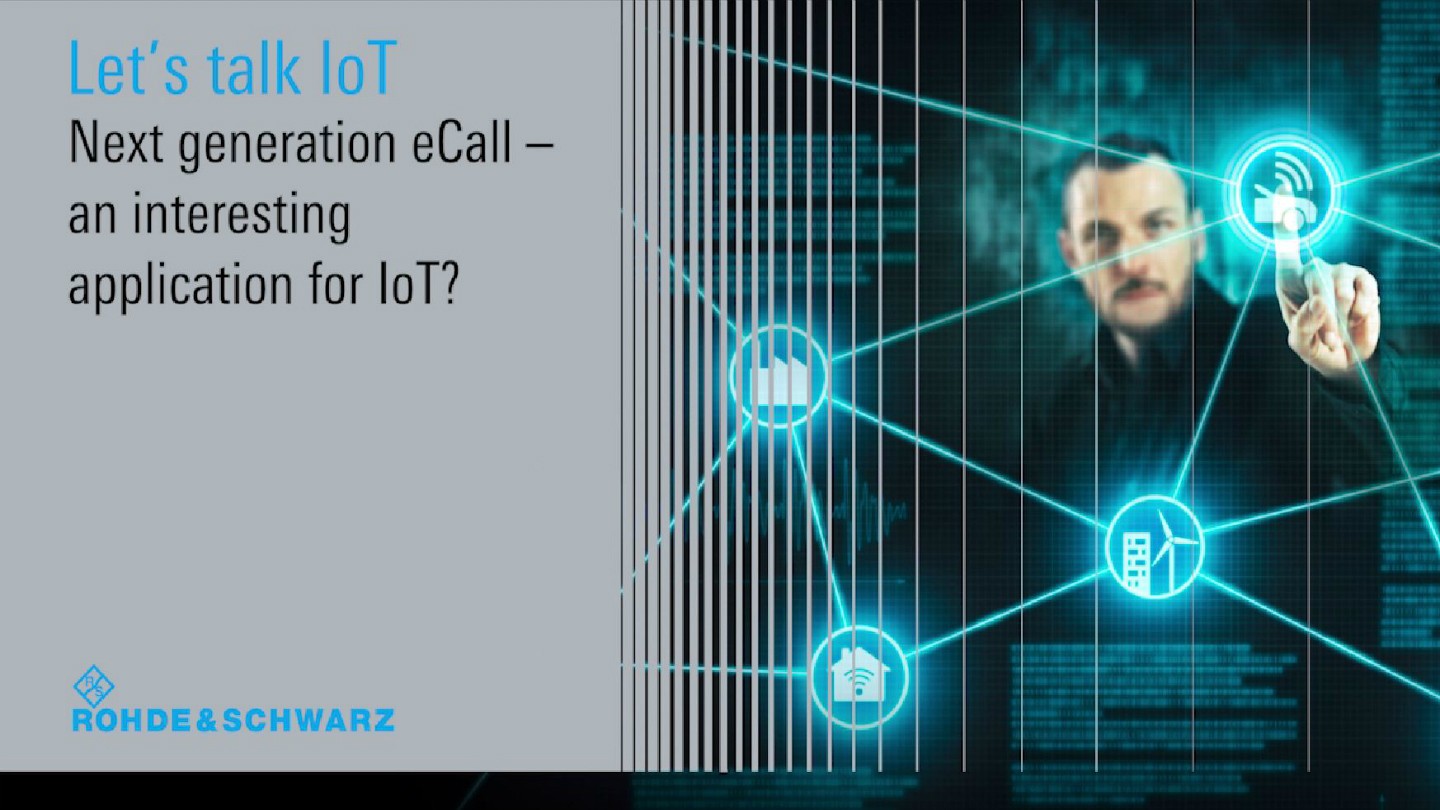 Next generation eCall (NGeCall) is based on a full IP architecture operating via 4G networks. The video provides a prospect of how NGeCall can be used for much more IoT applications in the future.
Follow the Rohde & Schwarz 'Let's talk IoT' video series which discusses hot topics from the Internet of Things. Learn more about wireless IoT technologies, associated test challenges and practical test solutions.