R&S®CMWrun - IP throughput testing
Sequencer Software Tool
T&M solution
When it is necessary to test wireless devices under realistic conditions, examine physical RF parameters and E2E behavior or verify standard-compliant behavior of a DUT, the R&S®CMW callbox is the right solution – with full automation via R&S®CMWrun software.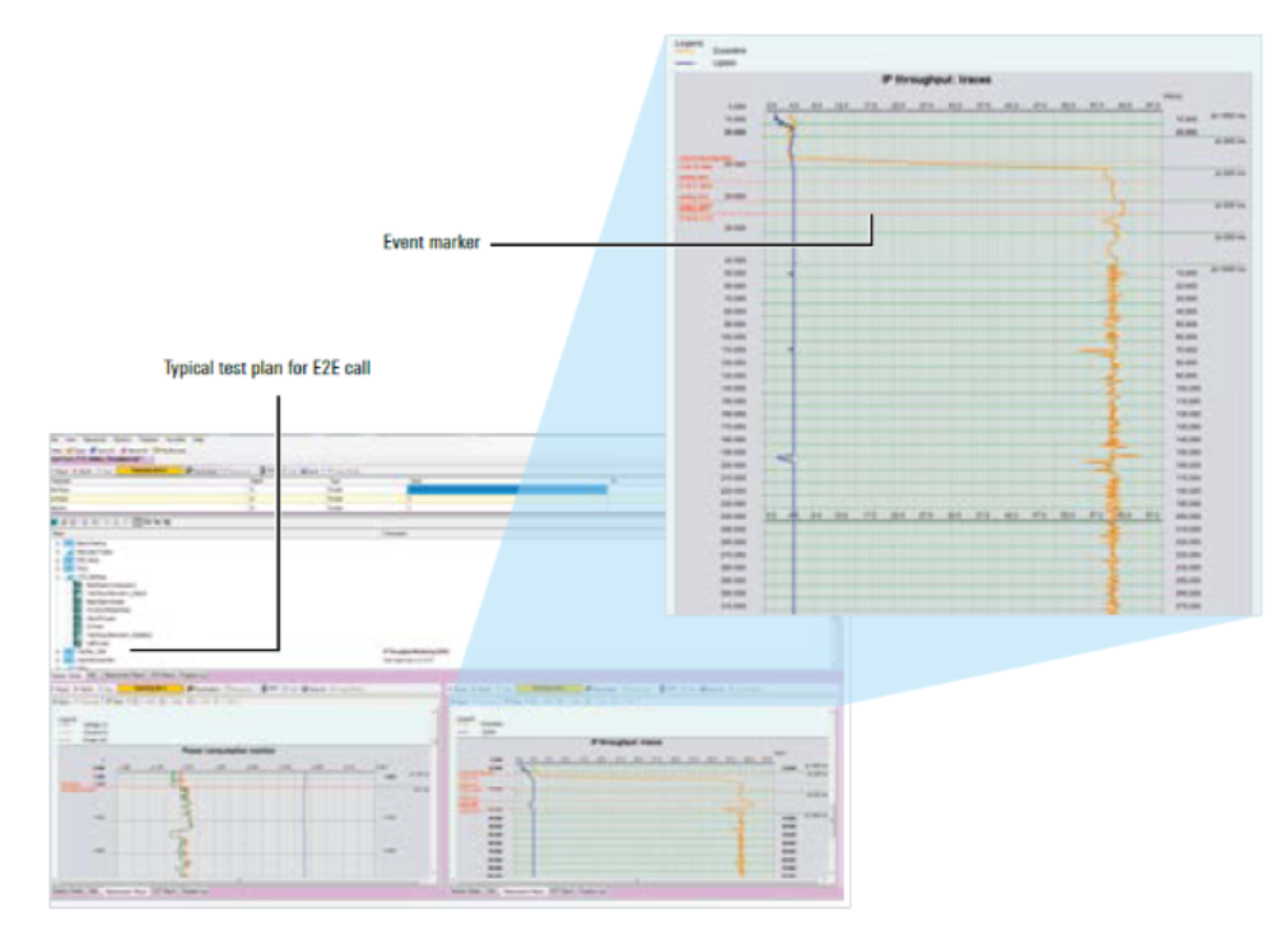 IP throughput testing with IP analysis, fully automated with R&S®CMWrun
/
IP throughput testing with IP analysis, fully automated with R&S®CMWrun
Open Lightbox
The R&S®CMW callbox is a base station emulator. It generates the signaling messaging and connects directly to the DUT. Depending on the IP data throughput (E2E performance), additional IP analyses across different layers are possible. These analyses reveal who generates how much and what E2E traffic, and how the traffic can be optimized for the various applications. The stability of the IP application can also be tested with specific IP impairments.
In parallel with the E2E performance measurements, the R&S®CMW can analyze the PHY and MAC layer throughput and measure RF parameters such as EVM and UL power.
R&S®CMWrun controls the R&S®CMW data application unit's (DAU) built-in IP services such as iPerf and FTP. All E2E setups are supported: with the DUT in a modem role, connected to client PC or as standalone DUT running the R&S®CMWrun APP for Android DUT automation with iPerf and FTP services.
This allows full automation when running E2E throughput tests. In the R&S®CMWrun graphical monitor, the same signaling and IP event markers described in the solution for battery life are also available for IP throughput testing and are time synchronized if both monitors, for current drain and IP throughput, are enabled in the test plan.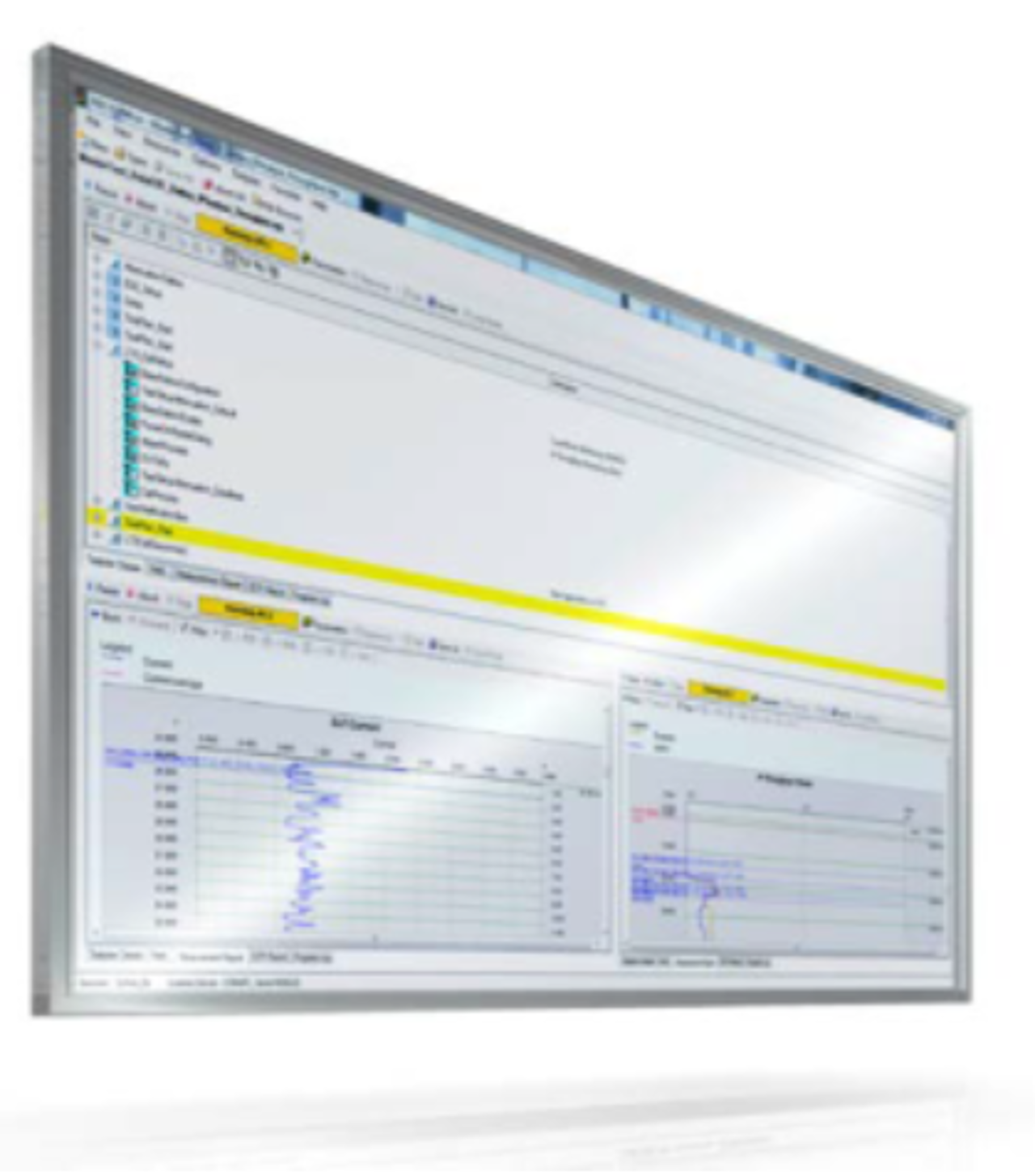 Intuitive graphical user interface.
/
Intuitive graphical user interface.
At a glance
The automation tool for the R&S®CMW platform
Today the R&S®CMW is the leading, most popular multistandard platform for UE testing. It is used by network operators, test houses, handset vendors and chipset manufacturers alike. The R&S®CMWrun automation software meets all requirements for executing remote control test sequences on the R&S®CMW in R&D, quality assurance, production and service for both current and future wireless equipment.
The software engine is based on the execution of test DLLs (plug-in assemblies). This architecture allows easy and straightforward configuration of test sequences without requiring specific programming knowledge of how to remotely control the instrument. It also provides full flexibility when configuring parameters and limits for the test items provided in the standard-specific R&S®CMWrun package options.
Intuitive and easy to use
The intuitive graphical user interface makes it simple for users to test wireless devices for compliance with the 3GPP protocols for various technologies.
The applications are diverse. For example, in combined user experience tests, synchronized markers show the IP throughput and current drain at a glance. During analysis, event markers help the user optimize IP throughput and battery life. At the end of the test, an easy-to-read test report containing limits, test results and verdict is generated. The report is available in csv, txt, xml and pdf format.
Key facts
Multitechnology solution for all standards supported by the R&S®CMW family
Ready-to-use solution for superior user experience test scenarios
Just GUI, no programming, no code compilation
Test creation, parameterization, execution and analysis in a single tool
Full test script and DUT automation (R&S®CMWrun own ADB/Android APP for iPerf/FTP)
Application for SCPI remote control via LAN, GPIB interface or USB
Sample test plans included