R&S®CMWrun - Simple and intuitive solution for highvolume testing
Sequencer Software Tool
T&M solution
Running tests on mobile phones in the service and repair market segment could not be easier. The R&S®CMW500 in combination with the R&S®CMW-KT050 R&S®CMWrun package offers the following highlights:
Select test plan by photo: the picture of the selected phone is displayed to help the operators confirm the correct model to be tested
Easy to operate: just follow the instructions on the screen; all tests plans are predefined; there is no need to change parameters
Test results and yield updated on the fly: once the tests are complete, the pass/fail results for the tests are displayed in a complete test report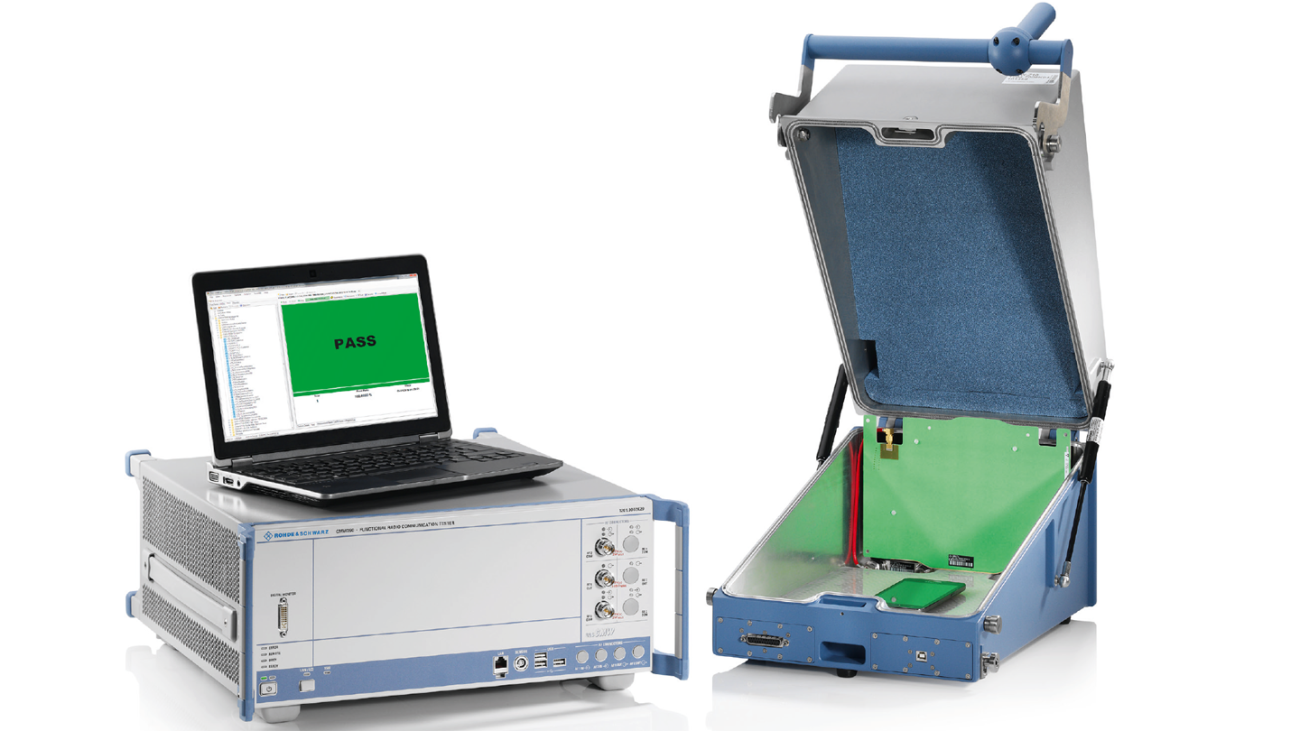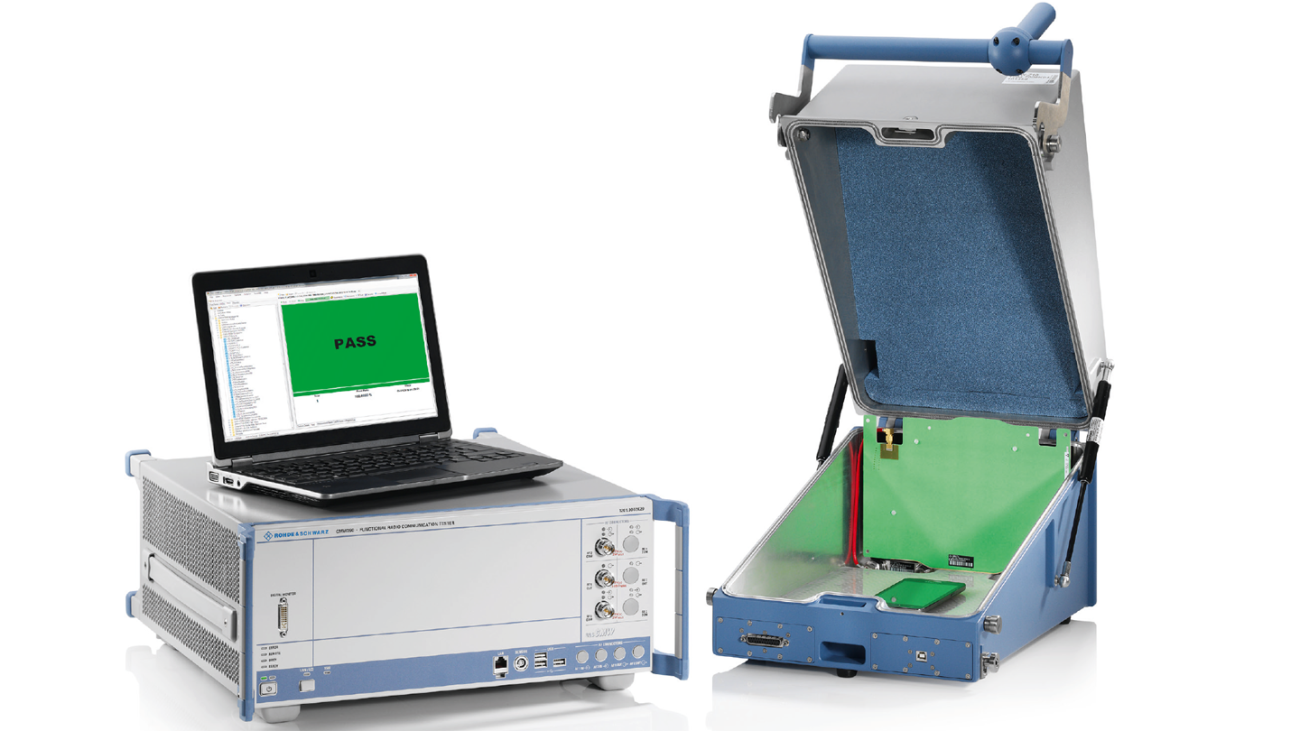 The perfect equipment setup for service applications: the R&S®CMW290 functional radio communication tester with the R&S®CMWZ10 RF shield box and the R&S®CMWrun sequencer software tool for automated measurements.
Open Lightbox
For the service and repair personnel running the tests, it's really that simple – there are no settings to change, just a sequence of tests to be selected for the identified phone. The user simply follows the R&S®CMWrun instructions/prompts.
The R&S®CMWrun/R&S®CMW-KT050 controls all installed basic signaling tests required for service applications for any technology installed on the R&S®CMW500 (LTE, WCDMA/HSPA, TD-SCDMA GSM/(E)GPRS, CDMA2000®/1xRTT-1xEV-DO, WLAN and Bluetooth®).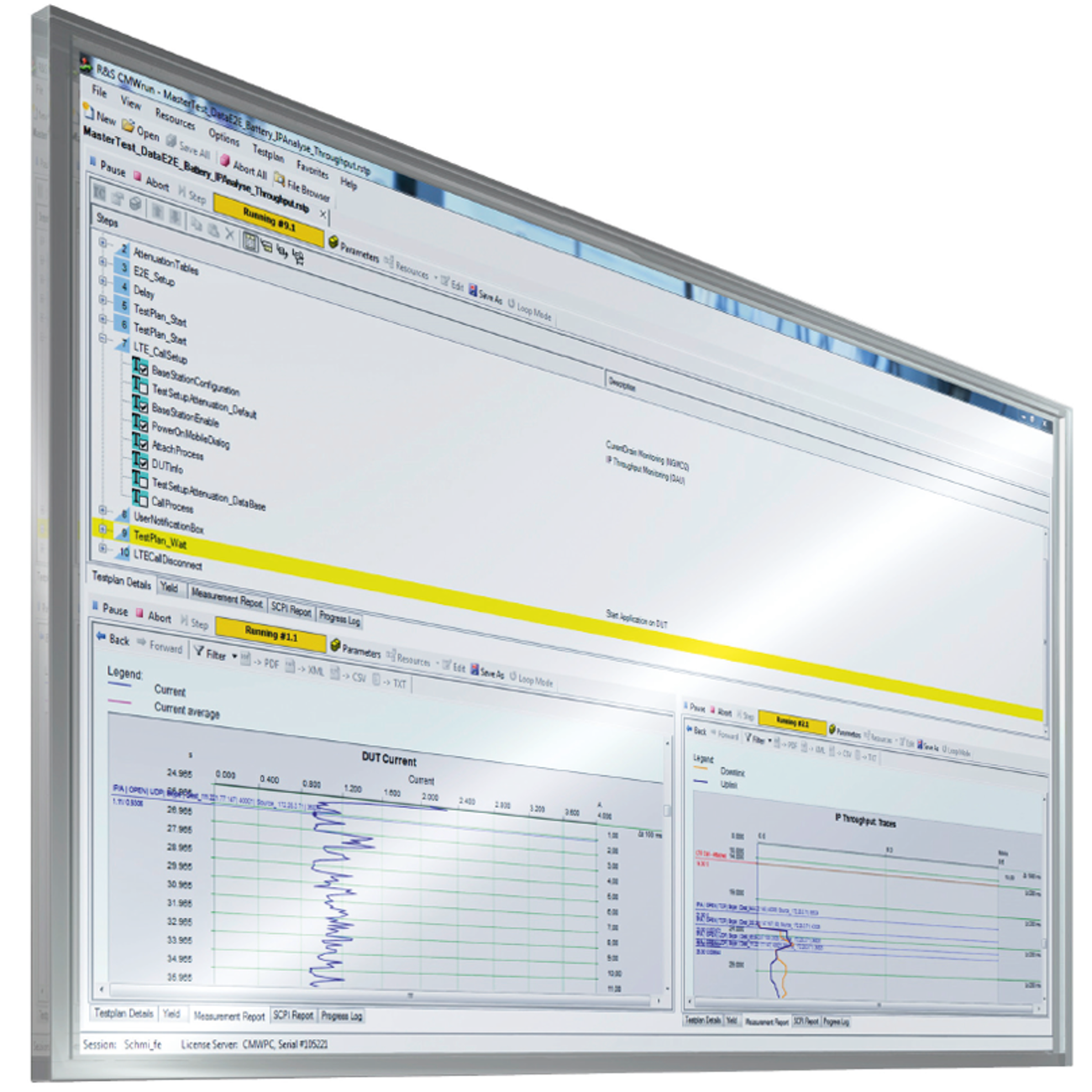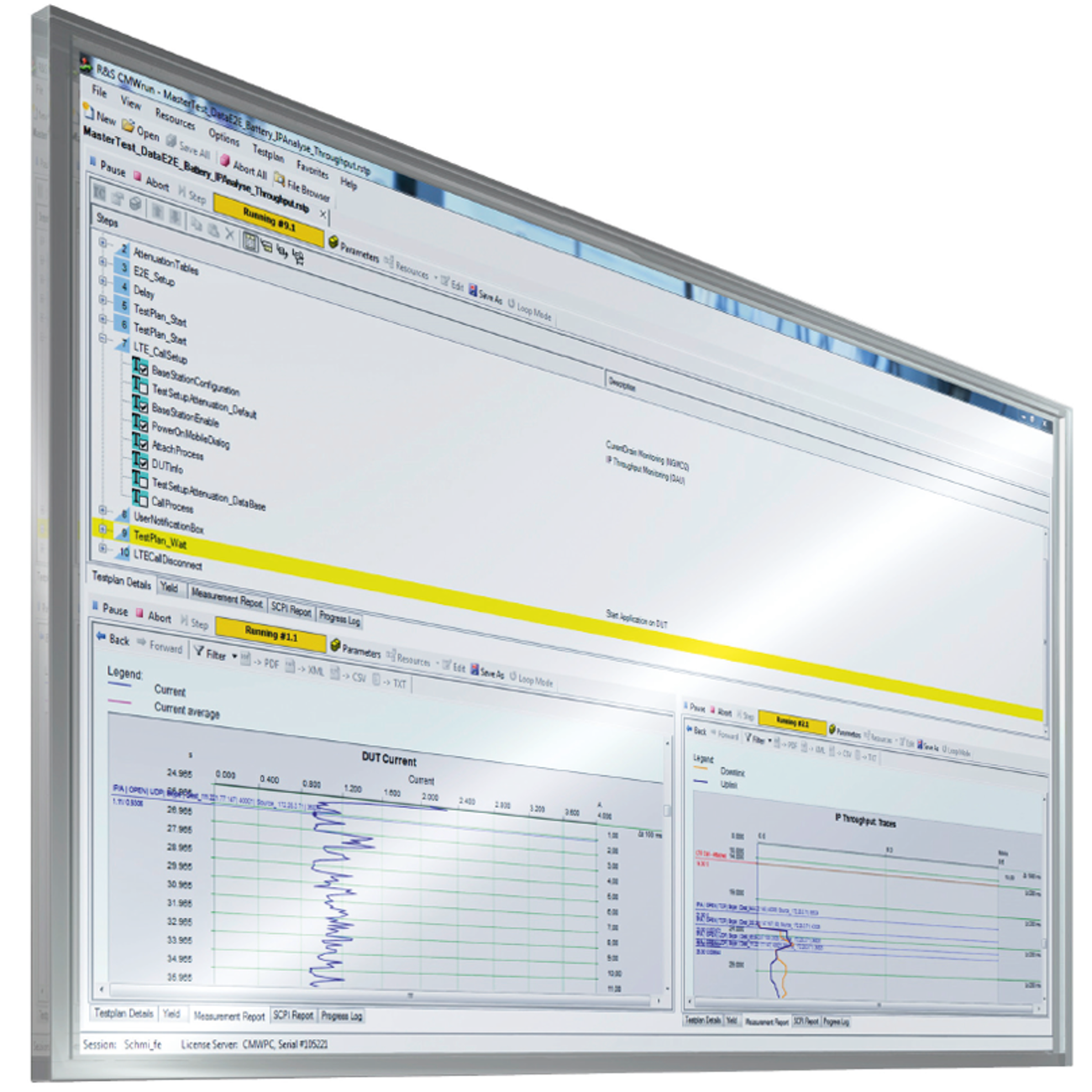 Intuitive graphical user interface
At a glance
The automation tool for the R&S®CMW platform
Today the R&S®CMW is the leading, most popular multistandard platform for UE testing. It is used by network operators, test houses, handset vendors and chipset manufacturers alike. The R&S®CMWrun automation software meets all requirements for executing remote control test sequences on the R&S®CMW in R&D, quality assurance, production and service for both current and future wireless equipment.
The software engine is based on the execution of test DLLs (plug-in assemblies). This architecture allows easy and straightforward configuration of test sequences without requiring specific programming knowledge of how to remotely control the instrument. It also provides full flexibility when configuring parameters and limits for the test items provided in the standard-specific R&S®CMWrun package options.
Intuitive and easy to use
The intuitive graphical user interface makes it simple for users to test wireless devices for compliance with the 3GPP protocols for various technologies.
The applications are diverse. For example, in combined user experience tests, synchronized markers show the IP throughput and current drain at a glance. During analysis, event markers help the user optimize IP throughput and battery life. At the end of the test, an easy-to-read test report containing limits, test results and verdict is generated. The report is available in csv, txt, xml and pdf format.
Key facts
Multitechnology solution for all standards supported by the R&S®CMW family
Ready-to-use solution for superior user experience test scenarios
Just GUI, no programming, no code compilation
Test creation, parameterization, execution and analysis in a single tool
Full test script and DUT automation (R&S®CMWrun own ADB/Android APP for iPerf/FTP)
Application for SCPI remote control via LAN, GPIB interface or USB
Sample test plans included