#ThinkSix – OTA measurements for sub-THz communication in D-band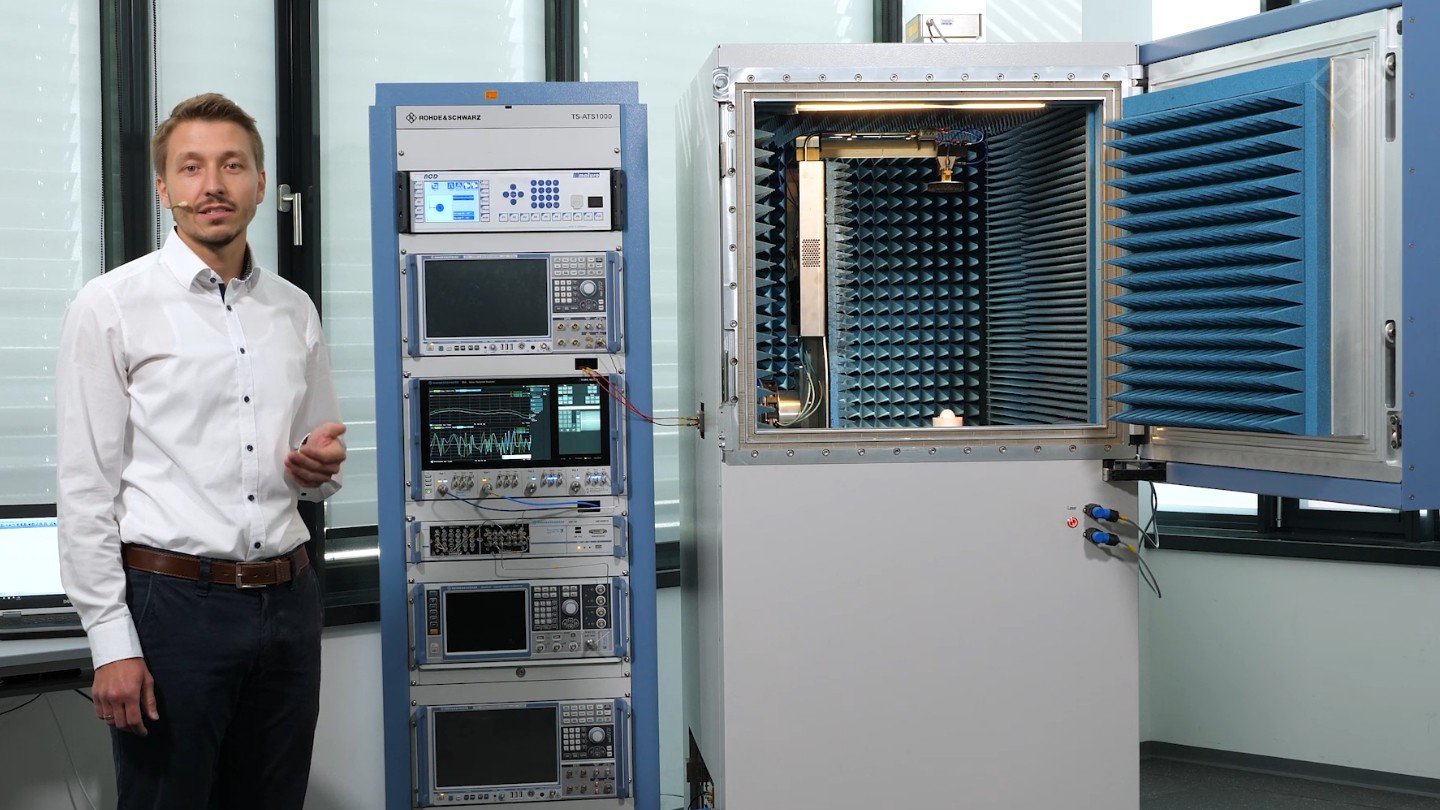 The D-Band, ranging from 110 GHz to 170 GHz, is a frequency band that a future 6G wireless communication standard may use for short-range communication, offering ultra-high data rates. This video demonstrates the R&S®ATS1000 antenna test system from Rohde & Schwarz, now supporting frequencies up to 170 GHz. The setup enables antenna and RF engineers to test and characterize future devices and modules which will operate in the D-Band.
The #ThinkSix video series builds on the success of the Demystifying 5G series and takes a sneak peek at the future, discussing the potential spectrum and technology components used by the next generation of wireless communication: 6G.