Broadband amplifier
Solid-state, highly rugged and efficient RF power amplifiers from 9 kHz up to 6 GHz, with power classes up to 10 kW.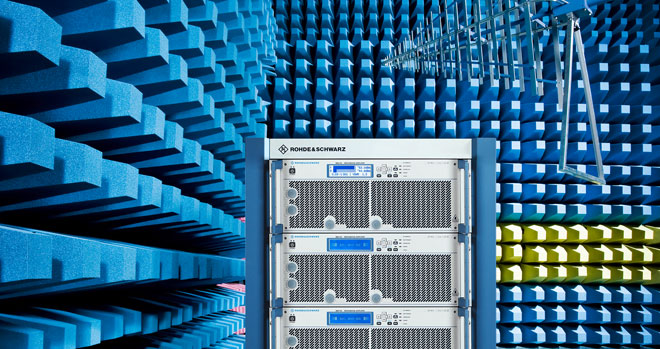 Our modular, optimally scalable and configurable broadband amplifiers are ideal for diverse applications in EMC environments, communications, research and physical engineering.
User-friendly interfaces (even via web browser) allow efficient operation, and various remote control interfaces make it possible to integrate the amplifiers into automated environments and systems. Extension units accommodate additional amplifier units, featuring higher power and/or multiple frequency bands.
The amplifiers provide maximum investment protection and are ready for the future.
Discontinued Products
Please note the following successor product(s):
EMS Poster
The ideal reference guide for your EMS test setup is now being offered COMPLIMENTARY. It includes:
• Power calculation to get the required field strength over frequency at the EUT
• Return loss calculations
• Power Sensor selection
• Antenna selection
Only available in the US & Canada.
Request your poster
---
Rohde & Schwarz Shops