R&S®GB4000C/ R&S®GB4000V pairing for VoIP operation
New functionality for R&S®M3SR Series4400 radios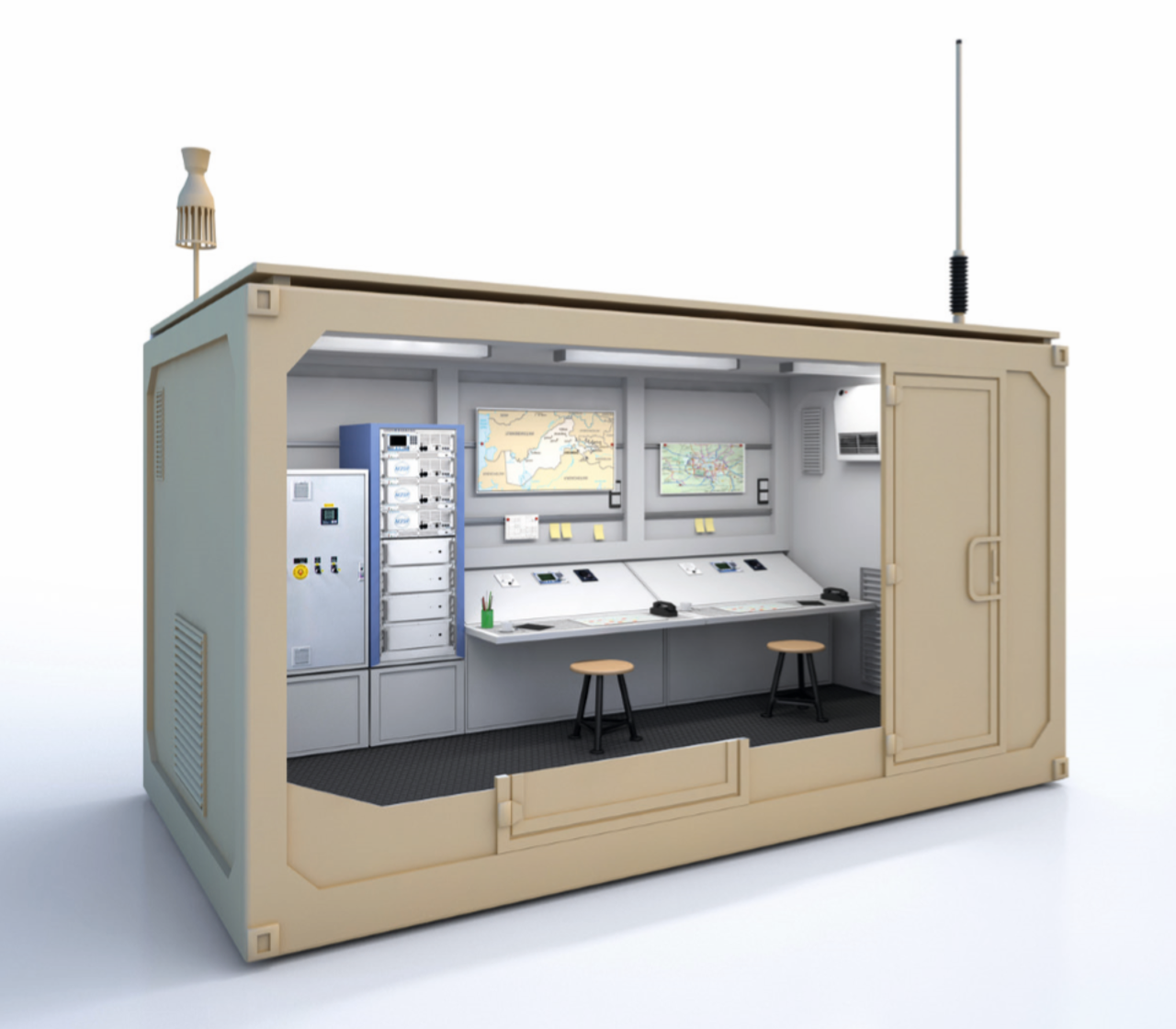 Your challenge
An operator has to use and control a variety of stationary radios from a constricted radio site, but setting up such constricted sites presents a challenge due to extreme space limitations. There is often very little space available for required system components such as computers and servers or voice communications components, which means the number of devices is limited.
Radios are used in civil and military air traffic control (ATC), maritime communications and military ground‑air‑ground communications and must support a broad array of radio waveforms.
Small systems must also be highly reliable, easy to use and have a favorable cost‑benefit ratio.
Rohde & Schwarz solution
The R&S®GB4000C/R&S®GB4000V pairing functionality makes it easy to set up the smallest systems with an exclusively IP‑based communications infrastructure. The R&S®GB4000C remote control unit automatically establishes the VoIP connection between the paired R&S®GB4000V and the selected radio.
The IP‑based design makes it possible to build straightforward systems that consist of just a few components. This saves much space and time during setup, conceptual design and commissioning.
Application
An R&S®GB4000C remote control unit is paired with an R&S®GB4000V audio unit. The remote control unit has three functions. It operates and monitors a previously selected R&S®M3SR Series4400 radio and controls the VoIP session link establishment of the audio unit.
A functional pair is defined within the radiocommunications system by assigning the R&S®GB4000V audio unit to an R&S®GB4000C remote control unit. When a radio is selected via a remote control unit, the assigned audio unit automatically establishes a VoIP connection to this radio, and voice transmissions can be sent and received immediately.
Several R&S®GB4000C/R&S®GB4000V pairs can be used within a communications system. One R&S®GB4000C control unit can control a radio while other control units have monitoring access to the same radio.
The concept of two separate units for control and audio makes it possible to spatially separate the two units, ensuring a high degree of flexibility for implementing a broad array of application scenarios.
The R&S®GB4000V audio unit and R&S®M3SR Series4400 software defined radios support VoIP in line with the EUROCAE ED‑137/1B standard.
R&S®GB4000C/R&S®GB4000V pairing for VoIP operation is available for radio software version 23 and higher.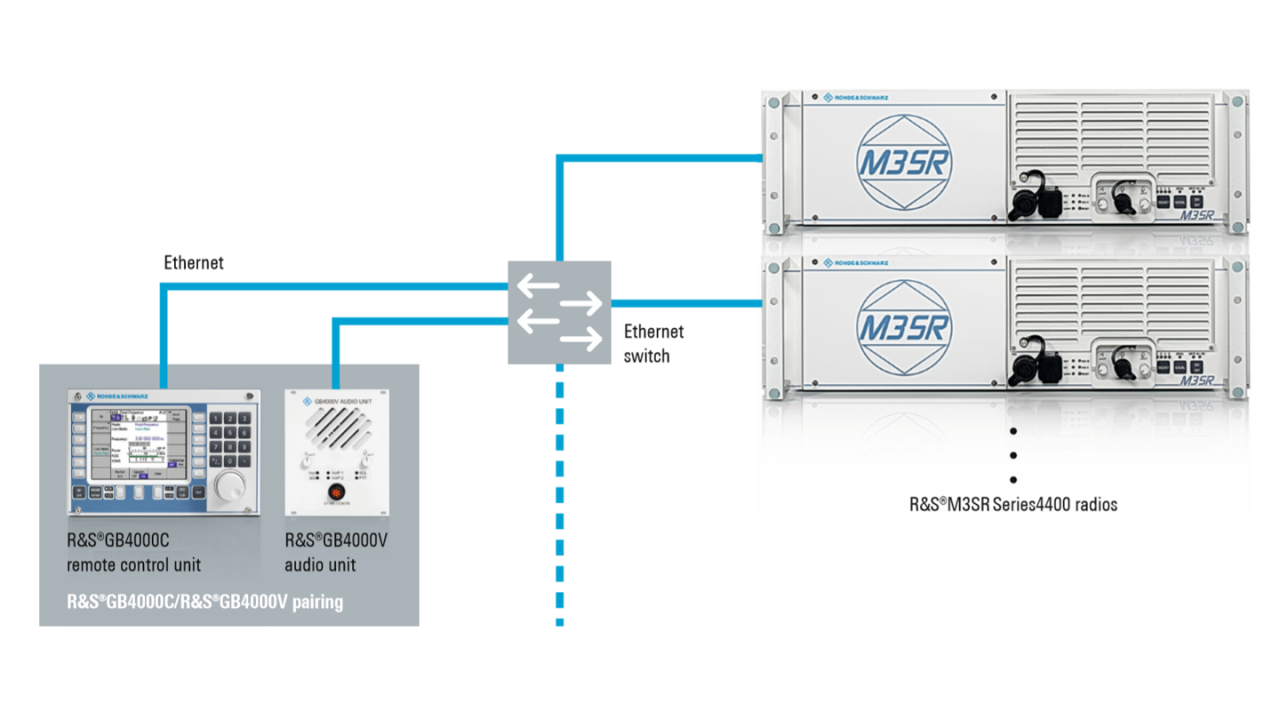 R&S®GB4000C/R&S®GB4000V pairing for VoIP operation